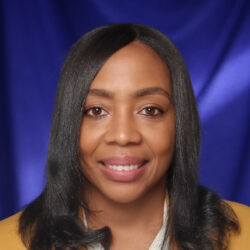 I'm excited to serve as the Pathways in Technology Early College Administrator for Seguin High School. I bring 26 years of educational experience to this position. After being a classroom teacher in Dallas ISD, I served as a Reading Language Arts Specialist, writing curriculum and assessments. While working in the Office of School Leadership, I had the privilege of supporting low-performing campuses and assisting with opening a Pre-K center and three P-TECH programs. I served as a K-12 Reading Academic Facilitator in my last position in Dallas.
I moved to Arlington ISD in 2018, where I served as the Dean at Beth Anderson Elementary. Before the opportunity at Seguin, I served as the Reading Language Arts Coordinator for three years.
I look forward to sharing my passion for education with stakeholders to ensure that students are college and career ready.
Professional Education
MCNEIL FOUNDATION Principal Certification Program – Principal Certification
TEXAS A&M UNIVERSITY – Commerce, Texas, Masters, Elementary Education
UNIVERSITY OF TEXAS- ARLINGTON – Arlington, Texas, Master Reading Teacher Certification
TEXAS A&M UNIVERSITY – Commerce, Texas, Bachelor's of Science, Interdisciplinary Studies
TEXAS A&M UNIVERSITY – Commerce, Texas, Bachelor's of Science, Elementary Health Education