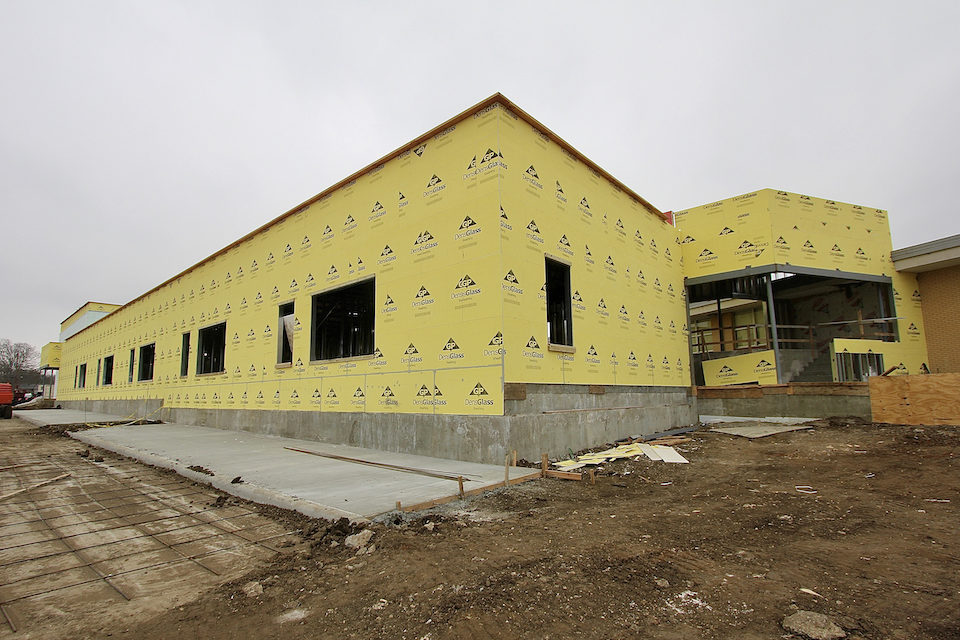 Addition includes new gymnasium
The new additions at Crow Leadership Academy are all standing as construction continues on the school's 2019 Bond project. 
"Although we have one of the oldest buildings in the district, Crow is extremely well built and, through the dedication of our amazing custodial staff, has been very well maintained," said Crow principal Jamie MacDougall
However, Crow is about to grow and needs more space. The bond project will provide more room and update aging elements of the existing building.
"Our community is thrilled to see the progress of the bond project," MacDougall said. "During a year with so many challenges, it has been invigorating to see our campus receive the needed improvements to be able to serve our students even better in the coming years."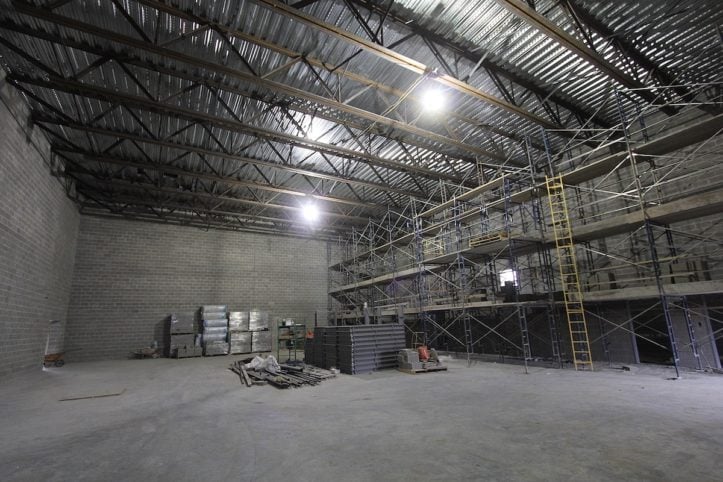 The largest addition at Crow includes a new classroom wing with nine classrooms and a gymnasium. The steel and walls are up, and current work includes exterior framing and roofing.    
The smaller addition is enlarging the kitchen. The slab has been poured and the steel is standing. Once complete, the renovated kitchen will add a much-needed second student meal line. 
Outside, a new detention pond is already complete, along with fencing around it. A new parking lot is finished as well. 
Along with the additions, renovations in the existing building will include new classroom doors, ceiling fixtures, toilet fixtures and more. Outside, Crow will get two new covered playgrounds, one for younger students and one for older students. 
The new spaces and renovations are slated for completion by August of 2021. At that time, Crow's student population will grow as part of an east Arlington master plan that will rezone the entire area, replace Berry and Thornton Elementary schools with new, bigger buildings and close Knox and Roark Elementary schools. (Learn more.)