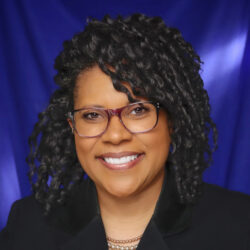 sthreets@aisd.net
682-867-4523
alpha: Mam-Nj
Main Office

Academic Guidance for Mem-Ph 9-12th grade
Trauma/Loss Liaison
PSAT Co-Coordinator
AP Potential
11th Grade Parent/Community Coordinator
Family & Community Engagement
Restorative Justice Co-Coordinator
PBIS Faculty Representative
Faculty Trainer
I am from Arkansas where I graduated with a Bachelor of Science degree in Secondary English Education from Southern Arkansas University. I earned a Master of Arts in School Counseling from Louisiana Tech University. I taught both English and French to high schools students before beginning my career as a school counselor. With over 20 years of experience as a counselor, I have enjoyed working with diverse populations at both the elementary and secondary levels. As a Trust-Based Relational Intervention Practicioner and Certified Clinical Trauma Professional, I believe in the power of positive relationships and consider it a privilege to offer personal and academic guidance and support to students and their families.
"Alone, we can do so little; together, we can do so much." Helen Keller