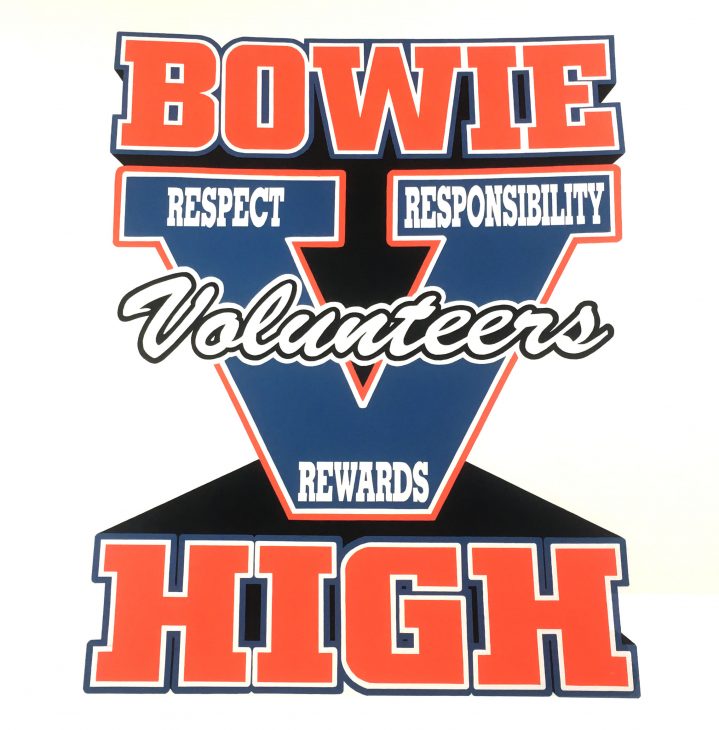 Our Vision:
At Bowie High School we promote and honor academic excellence and emphasize success and responsibility in order to produce positive contributors to society.
Motto: Cross the line
Mascot: The Volunteer
Colors: Blue, Orange, and White
Fight Song
Fight on, you Volunteers!
Go, Bowie High School!
Fight bravely onward
And you'll win fame and glory!
For the orange, blue and white we cheer.
Fight on to victory!
Number one we'll always be . . . the Volunteers!
Our Mission:
At James Bowie High School, we develop inquiring, knowledgeable and caring young people through learning experiences that assist our students to achieve their potential to thrive in a diverse and ever-changing society. As a community of teachers, administrators, parents and students, we help each student come into realization of their talents, improve skills needed for success in college and in life, and establish values that allow them to act with humanity in order to create a better world through knowledge, intercultural understanding and respect.
Alma Mater
We sing of James Bowie High School
And of blue, orange, and white.
May we who claim her colors
Be Volunteers for right.
To her we pledge our devotion
And praise her name to the sky.
With excellence we will bring honor
To our school James Bowie High!