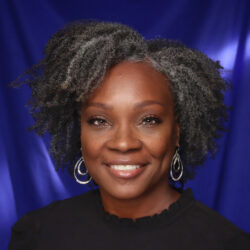 kjones20@aisd.net
682-867-4533
Main Office

Academic Guidance Pi-Sub for 9-12th Grades
CBE Co-Coordinator
9th Grade Parent/Community Coordinator
9th Grade Classroom Guidance
Junior High Parent/Community Co-Coordinator
Junior High Tour Week
Course Fair Coordinator
SBDM Representative
I am originally from Little Rock, Arkansas. I have been in education for over 20 years. I received my Master's degree from Texas Woman's University in Counseling and Development. I have served in both the Air Force and the Army. Most recently in the Army Reserves as a Behavioral Health Specialist working in Seagoville,. I have 3 wonderful children. My passion for becoming a counselor was so that I would be able to guide students to make choices above and beyond whatever they believed they could achieve. It has been an amazing experience challenging students to think about their futures and helping them learn how to set career and life goals.
"When you change the way you look at things, the things you look at change." Author Unknown