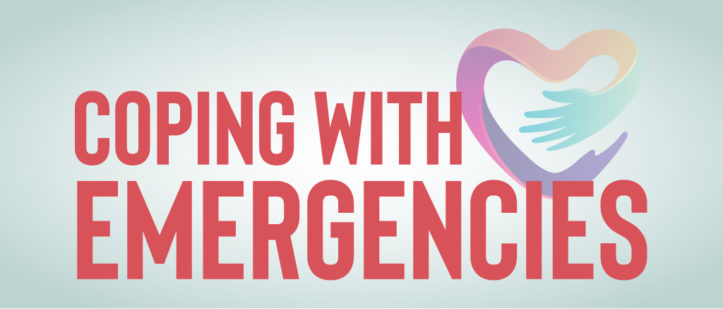 We recognize that during challenging times, our students, families and staff need resources to navigate those challenges. We have designed the Coping With Emergencies page as a resource to assist you and your family. This page will be updated regularly as additional resources are identified so please continue to check back for updates.
Connect With Your School Counselor
The social and emotional well-being of students is a priority to us as we navigate through the changes occurring during this time. To support our students' well-being, a web form, linked by school in the documents below, and a hotline have been established for students to set up a conference with a school counselor. School counselors are available for students to discuss stress, anxiety or other counseling-related topics. These conferences are not intended to replace therapeutic sessions, but they will support students with counseling services that are normally provided throughout the school year by a school counselor.
Each school's counselor has their office hours listed on their form. Counselors are also available to take calls at (682) 867-9416, Monday through Friday, from Noon to 4:00 p.m.
Community Support Services Hotline

Social Workers and other support personnel are available to assist students, parents and staff with questions about available community resources. AISD staff members answering these calls are here to assist families in navigating through community resources for needs related to food, clothing, shelter, transportation and advocacy. Staff is available to take calls Monday through Friday from Noon to 4:00 p.m.
Mental Health Support Hotline

If your or someone you know is feeling overwhelmed by the COVID-19 pandemic, help is available. Speak with a mental health professional for help dealing with anxiety, depression, stress, grief or worry 24/7.
Arlington Area Family Support

Families and staff may find themselves in need of resources due to the coronavirus pandemic. A list of community resources has been compiled to support our families and staff in quickly engaging with community resource providers. The list contains detailed information on Arlington area resources to increase ease of accessibility to needed resources.
Resources for Managing Stress & Anxiety and Coping with Grief & Loss
News of the coronavirus is everywhere and the information is constantly changing.  Many parents are wondering how to engage in conversations with their children that will be reassuring and not heighten anxiety.  As this pandemic progresses, some families may begin to deal with emotions around grief and loss.  Below are resources for parents and students that provide guidance on how to talk to children about the coronavirus and how parents and students can cope during this pandemic.  The resources provide suggestions on how parents can limit their child's exposure to the media, help their child address their fears and cope with losses, and how parents may provide a calm influence.
Emotional Health Tips for AISD Staff
Arlington ISD recognizes that our staff are also impacted by the changes occurring due to the coronavirus. We realize that you are not only working hard to support our students, but you are also working to support the well-being of your families and striving to practice self-care.  The listed resources provide tools and techniques to reduce stress and improve your ability to function and maintain balance during uncertain times.