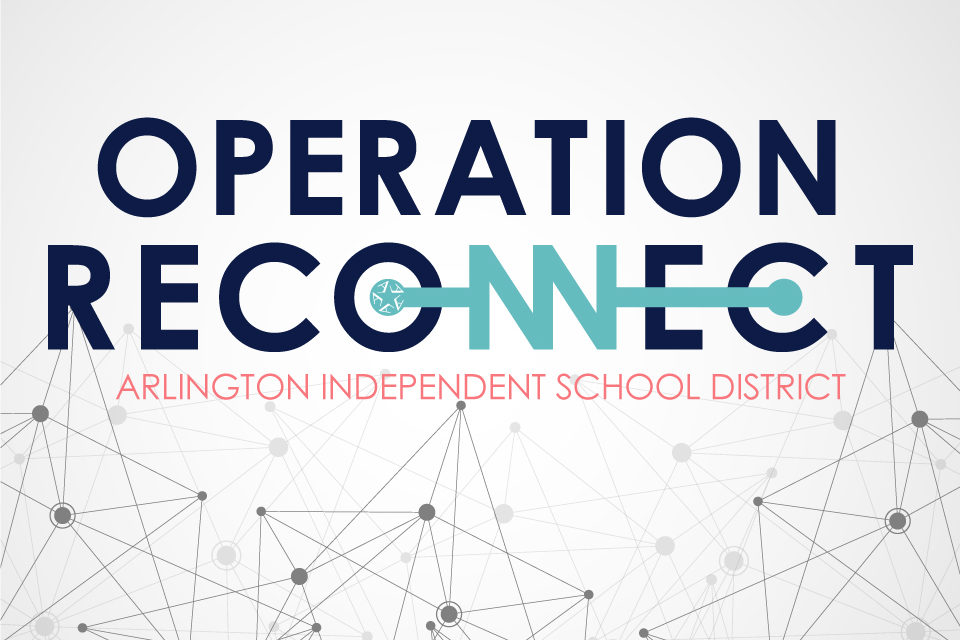 Outreach will include home visits
The Arlington ISD is working hard to ensure that all students are provided the best educational opportunities during a challenging 2020-21 school year.
The district is launching Operation Reconnect to connect and engage with absent or disconnected students from school. Like most large districts, attendance is down this school year because of the pandemic.
Operation Reconnect is an outreach opportunity for the district to get students in all grades who have attendance issues to get back in the classroom, whether in person or online.
"This is an important initiative," said Arlington ISD chief academic officer Dr. Steven Wurtz. "The 2020-2021 school year has been challenging for so many students and their families. Attending classes is critical to their success and well-being. We want to ensure that our families know about the many options and services available to support them in the Arlington ISD."
District officials are reaching out to those impacted students. Those students will start receiving text messages, emails and phone calls later this month. Then, from March 22 to April 5, Arlington ISD school employees will visit the homes of students who have struggled with attendance during the pandemic.
The district realizes there are many factors impacting attendance, both internally and externally. The Arlington ISD will provide those students with resources on utility help, food insecurity, medical issues and counseling. The district is also working on a food drive focused on those families.
"While we want students in school, just like with everything else, our focus is on the health and safety of all of our students," said Aaron Perales, the director of the district's parent and community engagement department. "We know there are extenuating circumstances with many of our students that are impacting their ability to come to classes. We want to make sure they have all the available resources at our disposal."