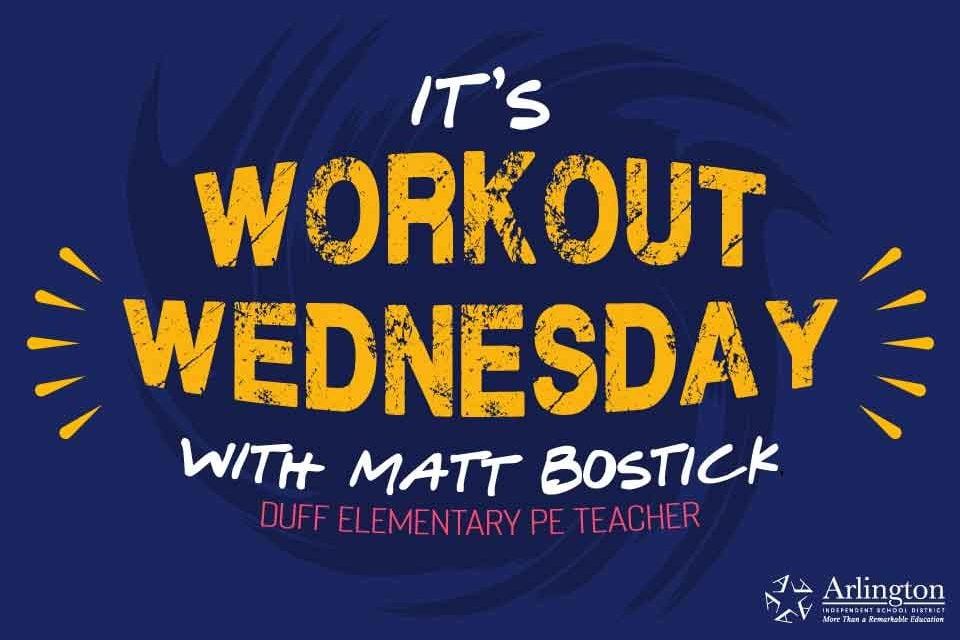 Apparently, the strenuous circuit workout Duff Elementary physical education teacher Matt Bostick went through last week didn't wear him out because he's back for more.
Workout Wednesday, which is designed for the Arlington ISD virtual learners, is back again this week with Bostick focusing on everyone's favorite exercise – cardio workouts.
Bostick, who has become an avid runner since Workout Wednesdays debuted in 2019, has set up a cardio workout challenge that anyone can do.
To really test yourself, see if you can do the full workout in seven minutes without stopping.
Cardio Minute Challenge (hit a stopwatch and switch every minute)
jogging
squat punches
frog jumps
front kicks
crab kicks
squat jacks
planks (high or low)
In case you missed Bostick's Week 1 workout, here you go.
Circuit Workout/Warmup (pre-K-2 repeat once, 3rd-6th grade three total rounds)
30 marching/high knees
30 alternating arm and leg jacks/jumping jacks
5-10 slinky squats to cobra
30 sprint shuffles
30 climb the ropes