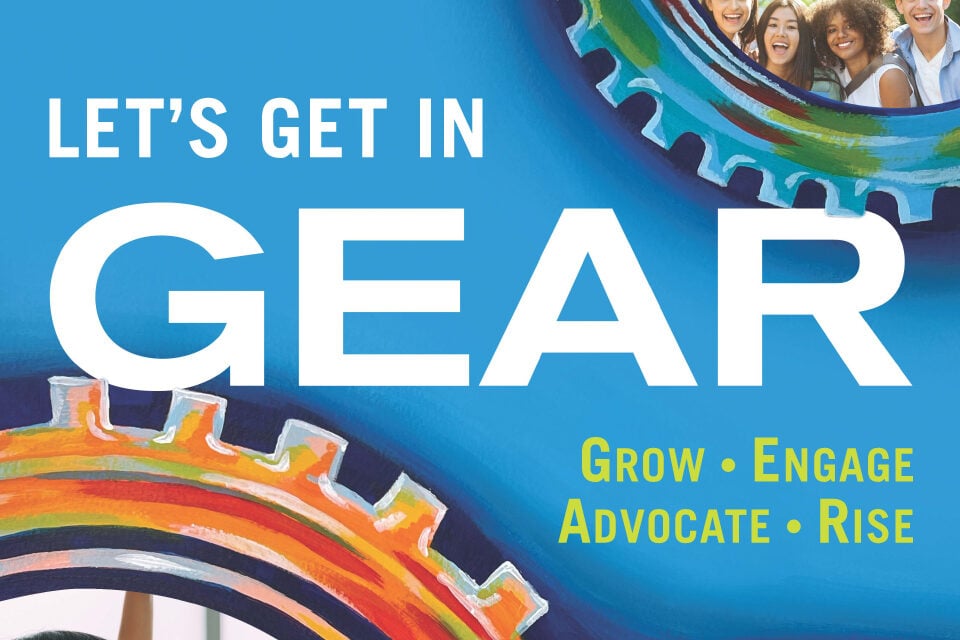 National School Psychology Week (NSPW) is here, and it's time to celebrate the important work school psychologists do year-round to help students succeed. This year's theme for the week of November 8-12 is "Let's Get in Gear," and Arlington ISD's licensed specialists in school psychology are ready to help educate staff on best practices to engage in and advocate for access to mental health resources.
"We really enjoy working with students and supporting them in their mental health," said Mondie Childress, licensed specialist. "A lot of times we are dealing with some of the toughest behaviors, and we're the ones people turn to when no one else has answers."
"We can have the most resilient students, but when you throw environmental changes at them, the recovery process is usually longer. It's our job to plan for the future and provide services to help students recover in the best way."
Outside of offering evaluations, counseling services and targeted interventions, the team of specialists is focusing on educating and bringing awareness to two elements: autism spectrum disorder and disciplining students with disabilities. Newsletters and handouts were distributed to campuses to initiate conversations with staff, students and families throughout the district.
Unlike many may believe, autism is not a linear spectrum, and students could experience a variety of characteristics associated with the disorder. Because students with disabilities can demonstrate a variety of behaviors, traditional forms of discipline may not be appropriate for students. It is important to look at disciplinary systems and procedures from a broader spectrum when determining the best plan of action to take.
As staff and parents become more exposed to diverse learners and the best practices to engage in, intervention in students' lives can happen earlier and learning environments can continuously be improved.
"Of course we want students to be successful academically, but we need them to be socially and emotionally successful, too," said Childress. "They can't learn in the classroom if they're not in a good headspace, so we have to do what's best to make sure they're thriving in and out of school."
There are 22 licensed specialists in Arlington ISD qualified to diagnose students with emotional and behavioral disorders, and they're dedicated to ensure students have the support and care they need to thrive mentally. The next time you see or interact with a licensed specialist in school psychology, don't forget to thank them for their commitment to serving students and staff.
For more information on National School Psychology Week, please visit the official website.