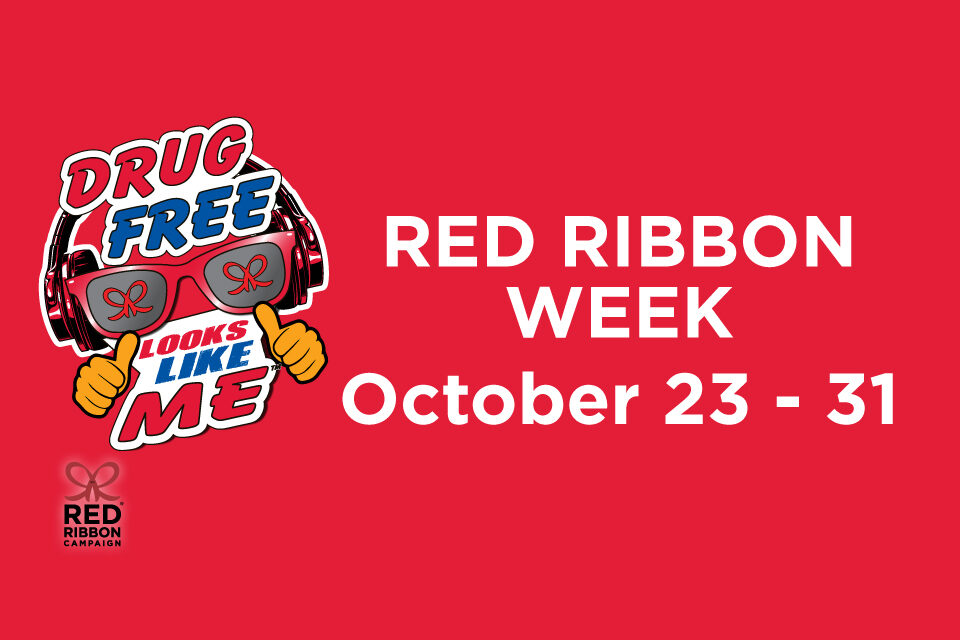 Red Ribbon Week is back to encourage youth to be drug free and educate students about the negative risks associated with drug usage. Red Ribbon Week is the nation's largest and longest-running drug use prevention campaign. This year, the national theme is "Drug Free Looks Like Me."
The week-long celebration runs through Friday, and schools throughout the nation and Arlington ISD are celebrating in lots of ways.
Students at Hale Elementary can participate in a variety of dress-up days throughout the week, like wearing neon-colored shirts and sunglasses because their future is "too bright" to do drugs. Each day has a different theme to keep students engaged.
Hale is excited to bring awareness to the dangers of drug usage and encourage students to make healthy choices. Guidance counselors across the district like Mallory Tate believe teaching students how to make good decisions builds character and help prevent substance abuse.
"I believe that programs like Red Ribbon Week will stick with children forever, so providing important information in fun and creative ways helps students better remember the lesson," said Tate. "Between the dress up days, lessons, guided discussions and a pep rally, they'll remember this when they're presented with the choice of whether or not to try drugs. I also hope they remember to resist peer pressure and talk to trusted adults about their struggles and things that stress them out.
"As a child, I watched first-hand how drugs can tear families apart and ruin lives, so I am intentional about making sure that my kids know and understand the truth about drugs before they're ever presented with an opportunity to try them."
In preparation for Red Ribbon Week, the guidance and counseling department provided lessons and videos on drug awareness and prevention. Red ribbons were also purchased for students to wear throughout the week. The department believes supporting campuses to increase awareness and prevention of drug abuse directly influences the district's goal of a 100% graduation rate of students who will be prepared for college, career and citizenship.
Choosing to live a drug-free life isn't a small decision. It's a significant contribution that helps families and communities stay healthy and safe. With the help of awareness programs like Red Ribbon Week, drugs can be eliminated across the nation one step at a time.