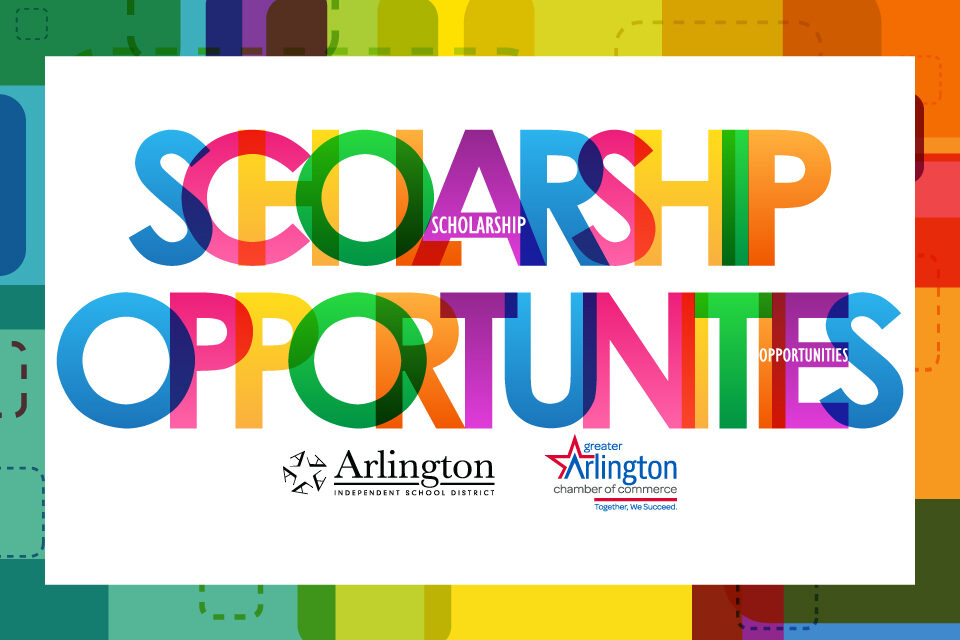 Seniors, it's the time of year to apply for one or more of the 11 scholarships offered by the Greater Arlington Chamber of Commerce to Arlington ISD students. And this year applying is easier than ever.
The Chamber has created a streamlined application that allows students to apply for all three scholarships simultaneously. That's right. Arlington ISD seniors can apply for more than $30,000 in scholarships with one application.
"Our goal is to champion economic and community prosperity, and that includes providing higher education opportunities to the youth of our city," said Alicia Collins-Butler, senior director of education, workforce and community development at the Greater Arlington Chamber of Commerce. "To date, the Chamber has provided over $306,000 in college scholarships, and we are proud to see these programs prosper year after year."
The Scholarships
The American Dream Scholarship
The Greater Arlington Chamber is offering one $1,000 scholarship to a graduating Arlington ISD senior who will be a first-generation college student of Latino/Hispanic descent. Founded in partnership with the M.E.T.A. Foundation, this scholarship is supported by the Chamber's Latino Business Group to offer working students the opportunity to achieve their academic goals. The student must use the scholarship to attend Tarrant County College or the University of Texas at Arlington.
The Greater Arlington Chamber Scholarship
The Greater Arlington Chamber Scholarship Program is awarding $20,000 in scholarships to graduating seniors in the Arlington ISD. Eight seniors will win a $2,500 scholarship to use at the college/university of their choice. To apply, students must complete the application, write an essay based on the topic provided and upload all supporting documents.
The Innovation Scholarship, Sponsored by the Pettinger Foundation
In partnership with the Pettinger Foundation, the Chamber offers the Innovation Scholarship, a STEM-based scholarship for Arlington ISD students looking to obtain a four-year science, engineering or mathematics degree from UTA. Each year, two $5,000 scholarships are awarded to graduating Arlington ISD students enrolled in a STEM-related career pathway at one of the six traditional high schools or the two early college high schools. So, apply today!
How do I apply?
If you or an Arlington ISD student you know would like to apply for any of the Chamber's scholarships, visit arlingtontx.com/scholarships/ to apply. The deadline is Feb. 26, 2023, at 11:59 p.m.