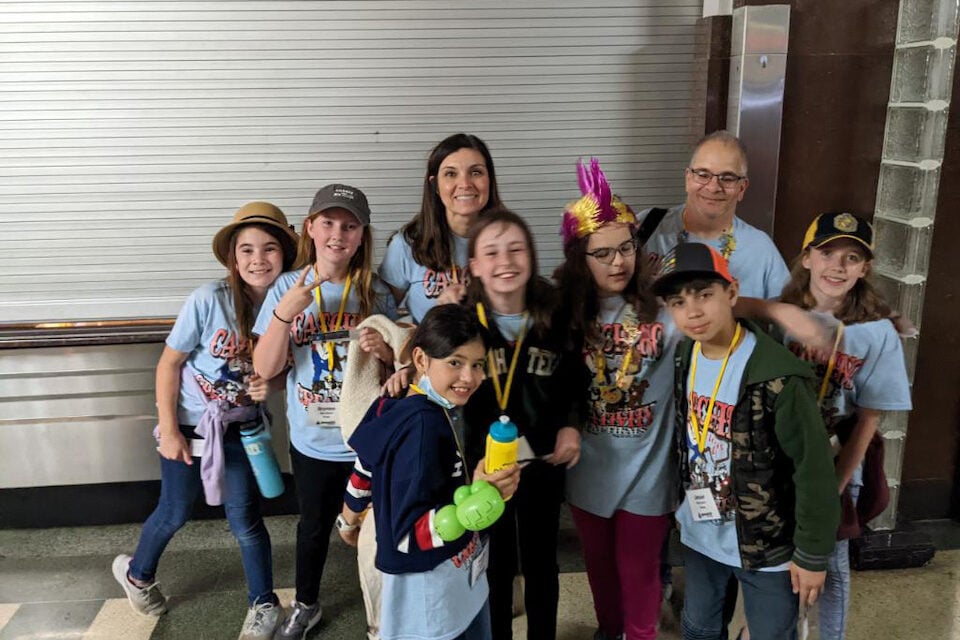 Kids can be empowered to change the world, and a few students at Corey Academy of Fine Arts and Dual Language are planning to do it with the help of Destination Imagination.
Destination Imagination
Destination Imagination emphasizes the importance of creativity, communication, collaboration and critical thinking to build leadership skills. Their vision is to ignite the power of all youth to be creative and collaborative innovators of tomorrow by providing STEAM-based challenges that encourage creative solutions.
Corey Academy's DIvas and a Dude team has gone above and beyond those expectations, and they have a first-place state championship to prove it. Congratulations to students Jessar Alrashaideh, Adalyn Anderson, Nolan Meyer, Brynlee Skuza, Ava Henson, Natalie DeChiara and Valerie Del Toro, and team managers Sabrina Anderson and George DeChiara. That championship earned them a trip to the global finals over the weekend in Kansas City. When the awards were handed out Tuesday evening, the Corey team finished 10th in the world!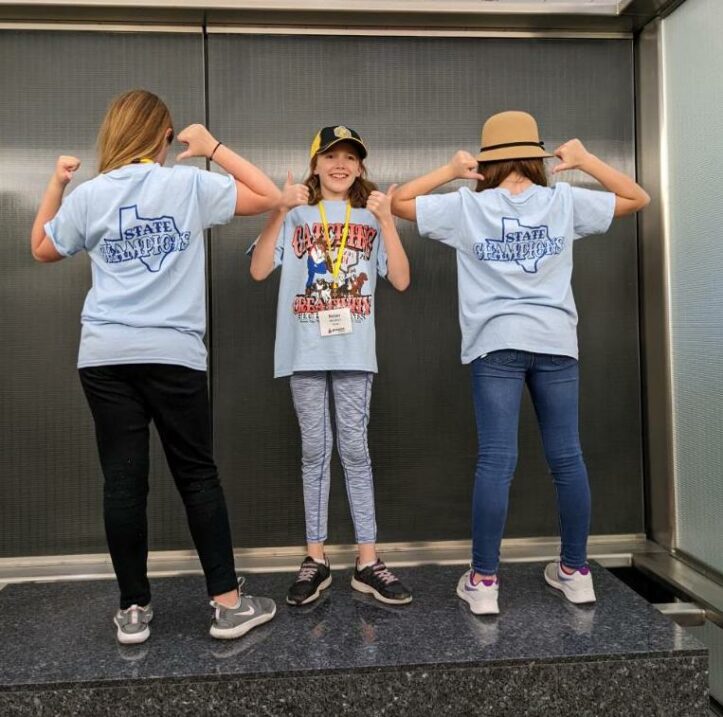 "Destination Imagination teaches so many life skills that students will use their whole lives and that companies look for in future employees," said Chrystena Talamantez, Corey Academy teacher and a Destination Imagination team coordinator. "The kids work so hard yet have so much fun and build lasting friendships with this student-centered learning experience. It is so amazing how our students can truly soar with their creations when we provide the time, space and opportunity for them.
"It is very empowering for our students as they take ownership and grow so much throughout the process. Destination Imagination encompasses what Corey is all about as a fine arts academy."
Showcase your passions
Talamantez experienced Destination Imagination firsthand when her nephew participated in the competition a few years ago. When a few parents asked her to take over one of the four Destination Imagination teams at Corey, it was a full-circle moment for her. Since becoming the team manager, she's been enjoying seeing the kids take advantage of the opportunity to showcase their passions.
The competition includes the main and instant challenges, and each challenge presents opportunities for teams to problem solve and collaborate quickly. For the main challenge, teams can choose from the following categories: technical, engineering, scientific, fine arts, improvisation or service learning. For the instant challenge, instructions are kept secret until students enter the challenge room for the competition. Instant challenges are usually a STEM-based activity where students might be asked to build structures or complete a performance-based task like creating a skit or a combination of the two.
It begins early 
Many of the students have been competing in Destination Imagination since third grade. In preparation for the competition, students have learned how to act, sew, use saws and drills and many more. Simply put, the competition is STEAM instruction in its truest form. 
DIvas and a Dude should have gone to state in 2020, but the competition was canceled due to Covid-19. Last year, the team placed first in the regional competition. This year, they took home first at the regional and state competitions leading them to the global finals. And now, they're ranked in the top 10 in the world!