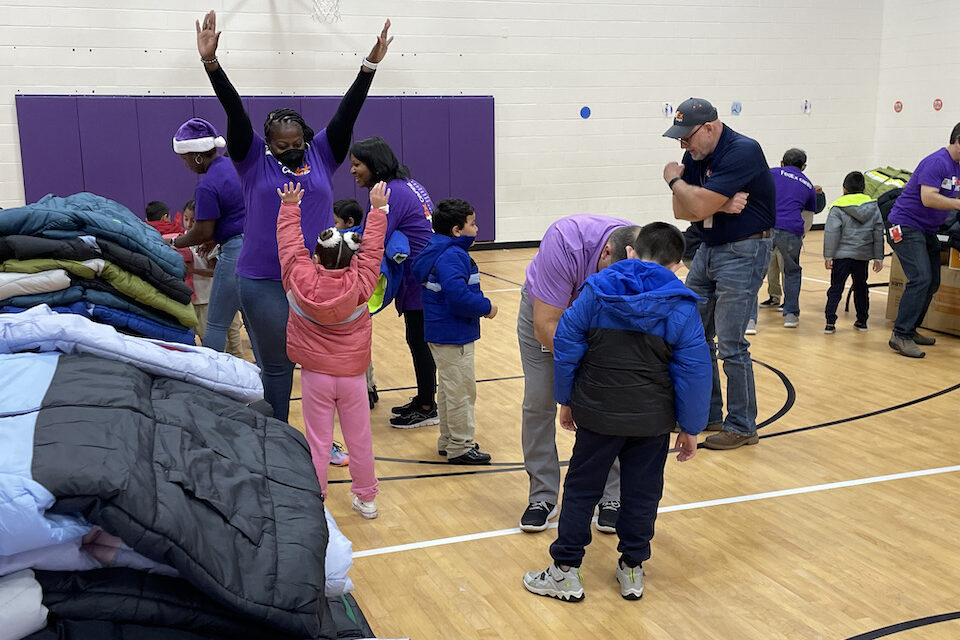 Volunteers help students pick out the perfect coats
Students at Crow Leadership Academy had some tough choices to make Thursday morning.
Lucky for them, every student at the school had their own personal shopper ready to help when it came time to pick a new winter coat.
The students each received new winter coats as part of a collaboration between Operation Warm and FedEx. The nonprofit teams with companies to help provide winter coats to students who can use them.
By the time the event wrapped up Thursday, more than 500 students were ready for whatever winter throws at them this year.
"Having this event for our families means so much during this time," said Crow principal Liznel Gonzalez-Morales. "Coat season is coming and for all our students to be able to have a warm coat is so important and necessary. I'm glad because of this generosity all our students are getting warm coats and don't have to worry about that."
The students didn't have to worry about anything Thursday. They were met at the gym door by volunteers from FedEx who took them through the coat selection, with every size and color represented so students had choices. The volunteers had students raise and lower their arms and gave the coat a fit test to make sure the students had room to grow into the coat.
Then it was off to put their names in the coats and the shopping day was over.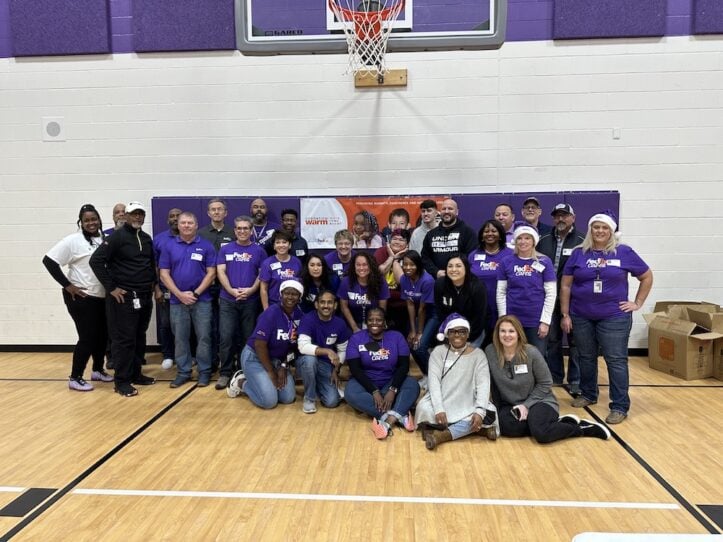 FedEx workers from across the Dallas-Fort Worth area were on hand to help the students. While the program has been going on for several years, because of COVID-19 the event has been done in a drop-off-style the last couple of years.
That wasn't the case Thursday.
"So much of what we do we don't see the direct impact," said Lissa Smith, the FedEx community relations advisor. "This is great to be able to be with the kids and see the impact of our donation."        
FedEx isn't done either. Next month FedEx will drop off a shipment of hats, gloves and socks to make sure the students are set.
FedEx and Operation Warm began the collaboration in 2008 and are nearing one million coats donated to students in North America. This year alone the coats are being delivered in 37 cities across the United States and Canada.
Each coat carries the message "Made With Love" in the hopes of providing warmth, confidence and hope.
Nery Silverio, who is the Operation Warm events coordinator, was happy to be able to help the Crow students.
"I love what I do," Silverio said. "Just to see the faces, for some of these kids, I'm from Cuba and I came when I was eight years old. I was a kid that used to get a coat or shoes because I didn't have it because my parents were always working and trying to make ends meet. I remember the people that used to help me. I remember the first-grade teacher who used to give me hair bows. She's a professor at Purdue University and I still talk with her. This is an experience that they will remember, some of them for the rest of their lives."