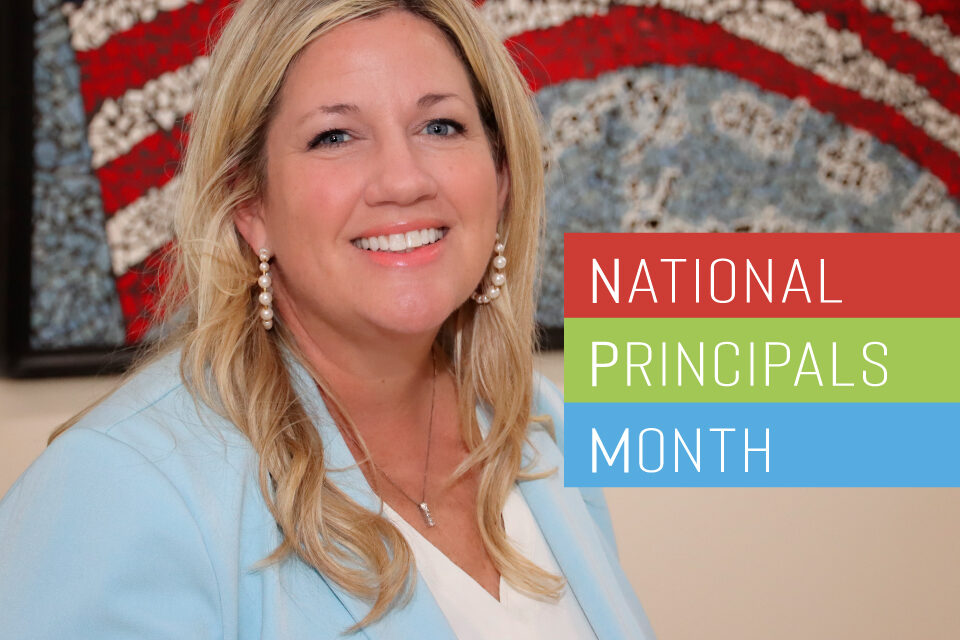 National Principals Month
October marks National Principals Month, and we want to honor the principals who work hard in our vision of making the Arlington ISD a premier school district and leader in education. 
Today we're spotlighting Shackelford Junior High second-year principal Kelli Smith. The Arlington ISD product has known she wanted to be in education since she was in grade school, and for good reason. Her mother Candice was a teacher. So was her grandmother. And her father, Denny Dowd, was a teacher and coach and retired from the Arlington ISD as an assistant superintendent.
When did you know you wanted to get into education? 
I wanted to be a teacher and principal since I was in kindergarten.
When did you know being a principal was right for you?
That was kind of always my plan. When I was in elementary school I wanted to be a teacher. I played teacher all the time with my dolls and my stuffed animals. By the time I was in high school I knew I wanted to teach, I wanted to coach cheerleading for a while and then I wanted to get into administration.
Did you get to do all of those things?
I did do all of those things.
You were a cheerleading coach at Fossil Ridge High School in Keller. If you can coach cheerleaders, dealing with teachers and administrators should be pretty easy, right?
Exactly [laughs].
What's it like being a principal?
I live my job. I get to still work with the kids and with families. I also get to really be involved on the instructional side and what's happening in the classrooms and really helping the teachers grow. Our teachers are wonderful and want to really advance their craft, and we get to help them with that.
What's the hardest part about being a principal?
Balancing my family life and my work life. I have a daughter at Lamar High School and a son that's a senior at Arlington High School.
What's the best part about being a principal?
Helping kids, working with kids. That's why we're here.
Has anything surprised you about the job?
Maybe the amount of meetings we have. It is a lot of meetings.
You were the assistant principal at Shack for five years. When you saw what the principal was doing, is the job what you thought it would be like? 
I don't think you know this job until you sit and do this job. You think you do, but you really don't. The assistant principal job gives you a little taste of the job, especially if you have a principal that will give you some duties that help prepare you for being a principal. But since the assistant principal job is so heavy into discipline and operations, you don't necessarily fully see the weight of the instructional side.