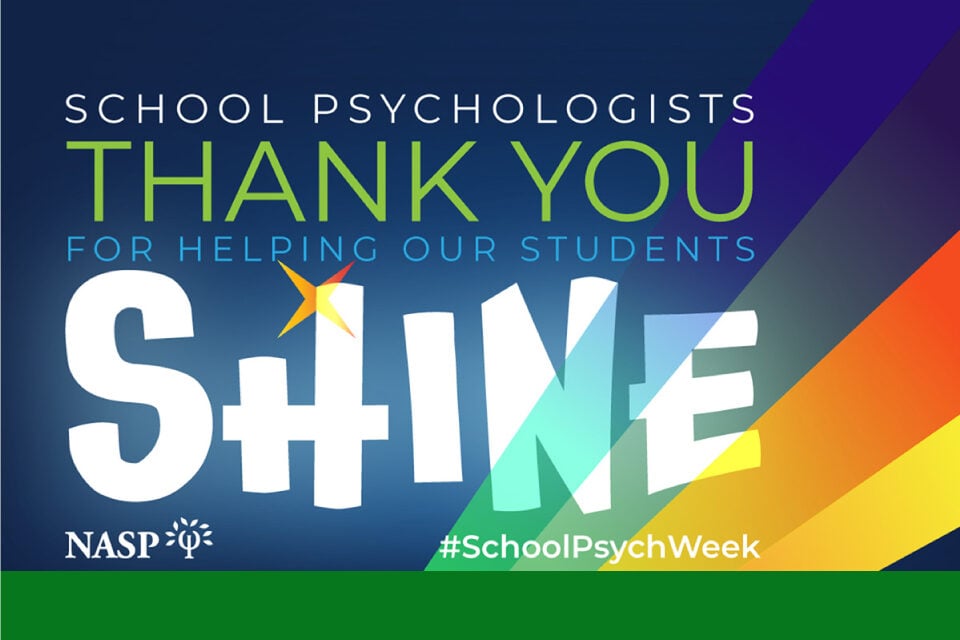 Together we shine 
With November in full swing, Arlington ISD has lots to be thankful for, including school psychologists. The district is joining the celebration of National School Psychology Week during the week of Nov. 7-11, 2022, to highlight the important work school psychologists do to help students thrive in the Arlington ISD.
 "Together We Shine" is this year's theme for the week-long celebration. It's about offering hope as students move forward from the difficult COVID-19 pandemic. Arlington ISD licensed specialists in school psychology (LSSP) are empowering students dealing with mental and physical health challenges to connect with others and discover endless possibilities for learning.
School Psychology is a big job
Conducting evaluations is a key component in an LSSP's job, however, that's only the beginning. The team of individuals often have teacher consultations regarding students' academic and behavioral success, staff and parent training, individual counseling, mental health awareness projects and community engagement opportunities. Some specialists also give back by jumpstarting the careers of college practicum students and interns by giving them hands-on experience in the field, too.
"Each of us know our individual areas of expertise must be shared for our district to be successful in supporting the overall mental health of our students," said Jason Johnson, an LSSP for the district. "We each hold various skill sets that differ in experience and individual training and take that knowledge to our campuses after consulting with each other.
"Our role is only successful with the support of district staff, school staff, parents and within our team, and then, how we bring all those groups together. Rather than defining success based on numbers, individual evaluations or performance, this approach of bringing all invested groups together continues to be the benchmark for a successful district."
School psychologists also consult on educational planning regarding certain disabilities, provide behavioral recommendations to general and special education students, perform crisis intervention and consult with external medical and psychological staff to help students.
The team of licensed specialists are passionate about fostering resilience and supporting students to grow into the best versions of themselves.
Each year, the district aims to continue to raise awareness on the impactful role school psychologists play for the mental health of all students. Above all, this group of talented professionals are passionate advocates for students, and their service ensures Arlington ISD students can thrive.