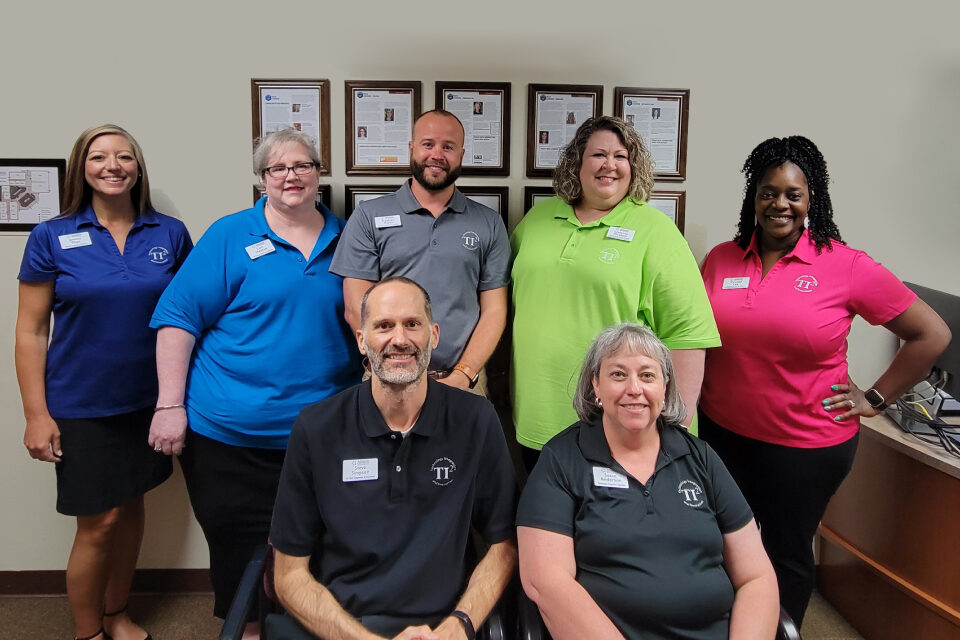 CTAC Academy
In preparation for the 2022-23 school year, Arlington ISDs technology integration and innovation (TI²) department is hosting a summer academy for the campus technology advisory committee (CTAC).
The objective of the academy is to equip teachers, librarians, instructional coaches, deans etc. with proper tools that make teaching students materials for the Texas Essential Knowledge Skills (TEKS) and STAAR exams simpler to comprehend and complete.
"It's so important to speak with CTAC members about campus goals and how technology can be used purposely in classrooms and libraries," said Steve Simpson, the director of TI². "We want our CTAC members to be the most skilled and knowledgeable educators because they serve as a model for their colleagues and can be a strong support system."
Teachers can learn too
For the TI² department, having CTAC members back in person for hands-on training was a breath of fresh air. Seeing their colleagues and having a space to share new ideas and techniques has been something they have looked forward to for the past two years.
For technology integration specialists Stephen Hayes, Lori Heaton, Susan Anderson and Levianne Mirabelli, each session and its area of focus has something unique to bring to the committee. Tools such as Edpuzzle, Canva, genially and learning.com allow the teachers and students to express their creativity.
The tools
The Edpuzzle platform taught by Hayes allows teachers to use interactive videos to ask questions or add notes to a video for students to answer and track their progress.
Canva, which is taught by Heaton, is a tool that assists in graphic design. Teachers can make posters, flyers, brochures, infographics, newsletters etc. The possibilities are endless, but what makes this platform one of the best to use in education is its versatility and capabilities.
"It's truly a great tool for teachers and students to use and create and collaborate," said Heaton. "Having multiple collaborators on one project is amazing and seeing what the students have learned on the platform makes it so much fun."
Learning.com is also a huge hit with the committee as the platform aligns directly with TEKS technology. One of the problems TI² and teachers have discovered is that students struggle with taking the STAAR test because it is now completely online. Navigating the test has been an issue and typing answers for the exam is also an obstacle. Well, platforms such as learning.com helps students familiarize themselves with taking tests online.
"It's our technology textbook," said Mirabelli. "Now that the STAAR test is online and students have to navigate the system and type their answers, this tool is great in preparing our students ahead of time for the exam. In turn they feel comfortable on the test and can be successful."
Learn more
To learn more about the TI² department, visit their page and check out the tools along with other great tools that will help your student throughout their academic career.