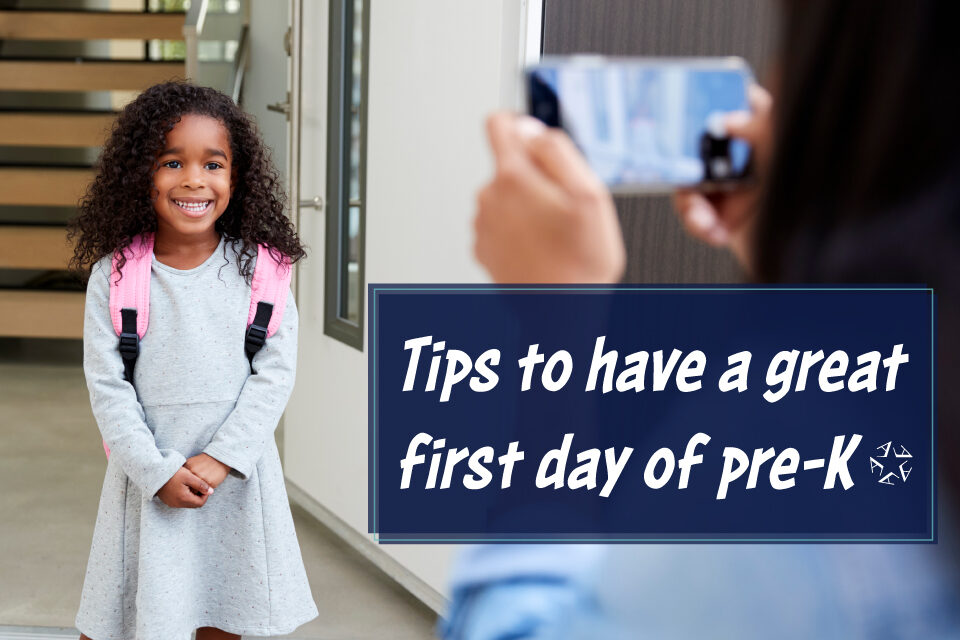 Pre-K starts Monday
This Monday your baby starts pre-K. Chances are, you're more anxious about the first day of pre-K than your 3- or 4-year-old.
We could tell you not to worry, but this is your child. Let's not kid. You're bound to be at least a little nervous.
However, we can tell you that your little one will be in great, loving hands. Our pre-K teachers are incredible. And we can promise you your child is coming to a pre-K program carefully designed to care for your child and inspire them for a lifelong journey of learning. They're going to have fun and grow on every level.
To help get you ready for Monday, here is some advice and tips from pre-K teachers and administrators.
Debbie Modawell, Pre-K 4 teacher, Moore Elementary
I have been looking forward to this very special year with your learner! There are so many wonderful and exciting adventures we are going to go on together! I know you are sharing your greatest joy and I am incredibly blessed to be a part of their learning! When you leave your little one on the first day of school, I want you to feel confident that now we are a school family, and together we are going to do BIG things! I have waited for this big day in your little's life! Thank you again for sharing your little with me!
Angela Peragine, Principal, Anderson Elementary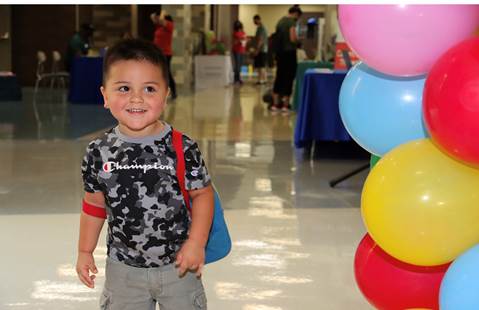 Parents, one of the most exciting days of the school year is coming up! The first day of school is a memorable experience for our youngest students! Help them prepare by ensuring you have good routines in place! Get their clothes, shoes and backpack ready the night before. Help them have a good night's sleep by keeping them active on Sunday and ensuring they go to bed at a good bedtime! This will help establish your night routines and will set them up for a good night's sleep every night. 
When they wake up on Monday, make it a celebration! As they get ready for school, tell them how exciting school will be and how many friends they will be able to make! You can even share a positive story about YOUR first day of school. This will get them even more excited about it! Finally, make sure they eat breakfast at home or at school – just make sure you get to school early, so the students have time to eat. We can't wait to meet all our littles this year and help them explore, discover and fall in love with learning!
Daniel Guevara, ESL Pre-K team lead, Atherton Elementary
Our amazing school will provide the upmost care for your child during their learning here at Atherton. We have new safety protocols that will ensure we are all doing our part in the protection of our students. We also have new and exciting changes to our learning this year as you may know. All pre-K classes will get to enjoy STEAM experiences throughout the day as they dive into each subject. This will ensure that they receive one of the best quality instructions in Texas. 
Leti Hernandez, Instructional coach, Wimbish World Language Academy
As a former pre-K and kindergarten teacher, I know the first day of school for a 3-, 4-, or 5-year-old can be both exciting and terrifying for a parent. It will be hard, but encourage them to take risks, explore and be inquisitive. There will be things that are challenging, but they will learn by doing and trying. They need time to be kids and to acclimate to their new school environment. They will be in good hands and will be loved and supported. 
Dr. Jackeline Orsini, Early childhood director, Arlington ISD
We are excited and looking forward to meeting our new students on Monday. We can't wait to see their adorable faces, beautiful smiles, and being able to call each one of them by their name. It's a blessing to be able to teach kids at this age, to create for them magical learning experiences, and at the same time have so much fun. We are ready to teach them about letters, sounds, shapes, their community, science and the foundations of literacy, math and writing. We are excited to create, explore, discover, color, dance, laugh and play as they learn.
Monday is the beginning of a year of much learning. If I am sure of one thing, it is that we will take care of each of our new students as if they were our own kids and that at the end of the school year, parents will be amazed about everything they have learned.
You can still register for a great first day!
If you have not signed your 3- or 4-year-old up for pre-K yet, you're not too late. Learn more about all of our programs for 3- and 4-year-olds and start the registration process online here.
If you're still trying to decide if you want to send your little one to pre-K – because let's face it, it's a big decision and they're still so little – you should know that Arlington ISD's pre-K program is the best in class. From our certified teachers to our fun, play-based curriculum, everything about the Arlington ISD's pre-K is purposefully designed to set your child up on a lifelong path of learning and success. Plus, it's now free for all 4-year-olds! Learn more at aisd.net/prek and feel free to contact the pre-K team at (682) 867-9418 or prekquestions@aisd.net with any of your questions.