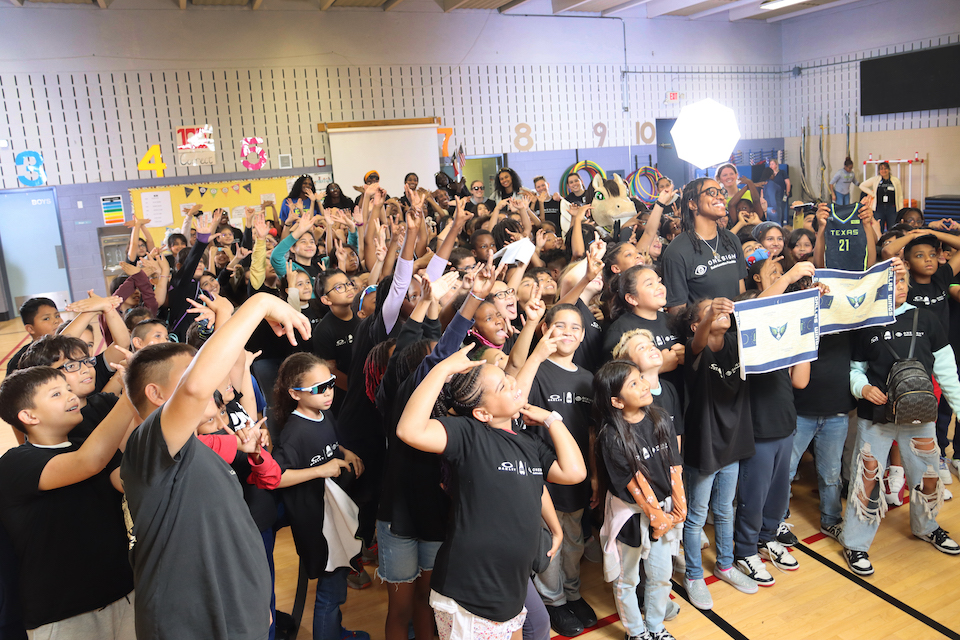 OneSight EssilorLuxottica Foundation Provides Glasses On-Site
Students at Bebensee Elementary got to see WNBA superstar Diamond DeShields up close and personal last week when the Dallas Wings made a visit to the campus.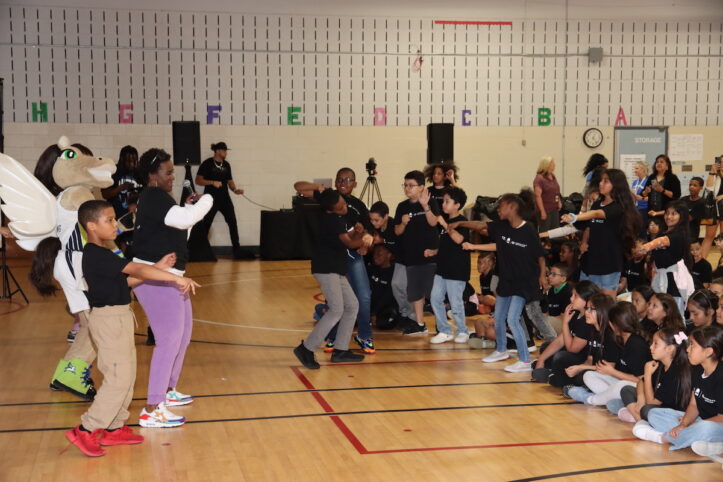 And because of the support OneSight EssilorLuxottica Foundation, many of those students had crystal-clear vision for the visit. OneSight EssilorLuxottica Foundation had a van outside the school that would fit students with glasses and, in many cases, they were delivered to the student that day at no cost.
By the time the day was done, 56 students had gone through vision appointments and 34 received glasses, with 19 of those done on-site. The rest were sent to an off-site lab.
"We've love working with Arlington, and we've been working with Arlington so long," said Zachary Zeilan, the programs manager for OneSight EssilorLuxottica Foundation "We think that good vision is a basic human right. We try and push the barriers of awareness, affordability and accessibility. We try and make sure and go to places that really need it. We hit all the Title I schools and get as many kids seen as possible that may not have access."
DeShields shares her vision struggles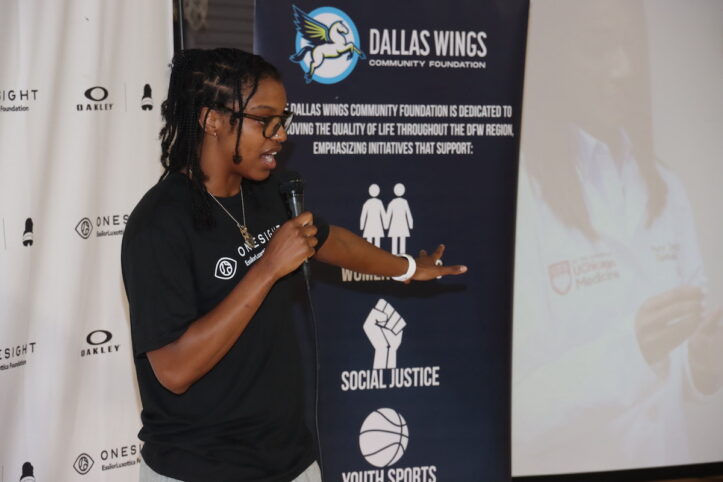 After students were done getting checked for glasses, they were able to join the rest of their classmates and hear from DeShields about her struggles with vision.
It's a similar story that a lot of students have.
"I was having trouble seeing in class," she said. "I couldn't see the board. I couldn't see my teachers teaching. I slept a lot in class."
It turned out DeShields had an eye disease. She was fitted with glass contacts and wears protective Oakley glasses over them to protect her contacts.
"Because of these glasses I'm able to go out and live my dream as a professional basketball player," DeShields said.
After DeShields shared her story, she and the rest of her Wings teammates played some basketball with students. There was plenty of music, mascots and dancing, too. Some students even got tickets to a Wings game.
"Our students were beyond excited to meet Diamond and participate in the Vision Van Day," Bebensee principal Sophie Heck said. "They were wearing t-shirts and goodies for days after."