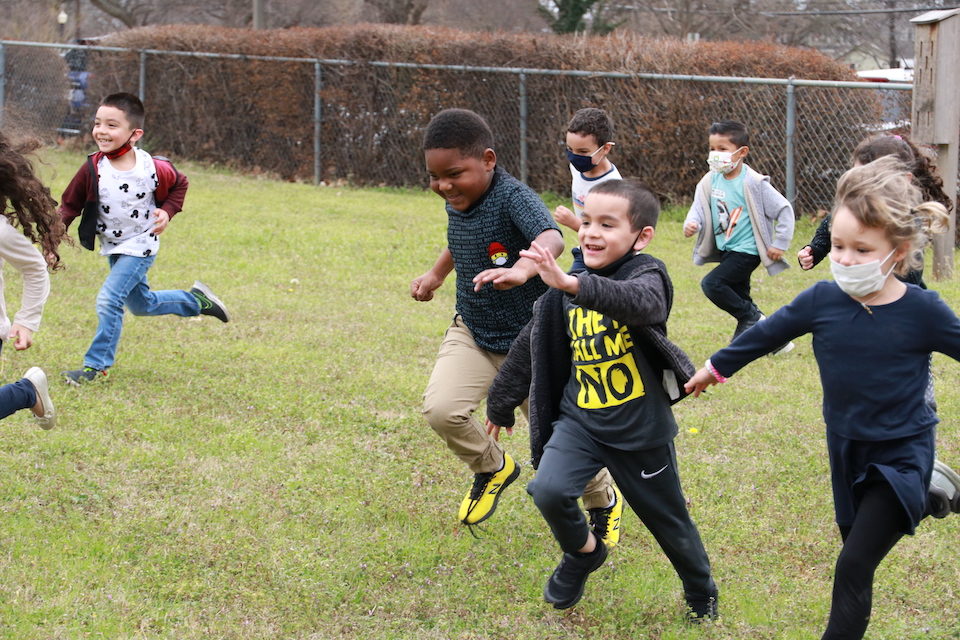 Pre-K registration open now
Arlington ISD's pre-K teachers are excited about next school year!
There are lots of reasons for their excitement, but one of them is that pre-K for four-year-olds in the Arlington ISD went from half-day to full-day last year for the first time. Full-day pre-K is a game changer for the district's youngest learners.
"Extending our academic program for four-year-old students to full-day pre-K gives us better opportunities to prepare children for kindergarten," said Dr. Jackeline Orsini, Arlington ISD director of early childhood learning. "Our students learn and have fun as they explore, discover, interact with other students and build self-confidence."
The additional hours in the school day gives teachers the opportunity to teach language and cognitive skills, promote social and emotional development and boost pre-K students' pre-math and literacy skills at a new, higher level.
Check out what five pre-K teachers from around the district think is the best thing about full-day pre-K and what they are most excited about for next year.
And don't forget that pre-K enrollment is open now – for four-year-olds and three-year-olds! Visit www.aisd.net/prek to register and find out more details.
Debbie Modawell – Moore Elementary
The best thing about pre-K becoming full-day is the opportunity to provide a strong foundation for learners to engage in purposeful play which anchors their classroom learning in a creative and meaningful way. This opportunity builds their social-emotional skills and allows them to problem solve alongside their peers. 
I am incredibly excited about building relationships with learners and their families this year! It is going to be an amazing adventure full of purposeful play nurturing their creativity and imagination while developing their language and communication skills! It's going to be a great year in pre-K!
Kelly Schrader – Miller Elementary
One of the best things about full-day pre-K is the opportunity to form a strong bond with students. The students are really allowed to grow socially as well as academically. I am most excited to meet my amazing new class and get started making memories that we will always cherish.
Nora Cloud – Duff Elementary
Full-day pre-K is the best! I love starting their educational journey in a rigorous, curriculum-based program that doesn't lose focus on what's important to the overall development of the children. In a full day we have time to play and explore as we learn. We have time to develop those oh-so-important social and emotional skills. We establish routines, build stamina and create life-long memories and relationships. I think that by this time next year we will see a new generation of learners that are even more prepared and excited to learn than ever before. I can't wait to start the journey again next fall and to hug my former students, as well! 
Mallory Knox – Kooken Education Center
The best advantages of full-day pre-K is the ability to build relationships with your students as well as extended time for learning. Teachers and students have ample learning time to teach, explore, play and fully grasp concepts that will be built upon as the school year progresses. Full-day pre-K gives students a solid educational foundation for success in kindergarten and beyond. 
Kim Higbee – Little Elementary
One of the most exciting things about becoming full-day pre-K is that we are able to focus on the whole child. Having extra time in class allows us to focus on strong academics, but more importantly the social and emotional wellbeing of our youngest learners. It is our role as educators to build a strong foundation for the growth of our children and equip them with the skills to be kind and compassionate people.  
Visit www.aisd.net/prek to register today!