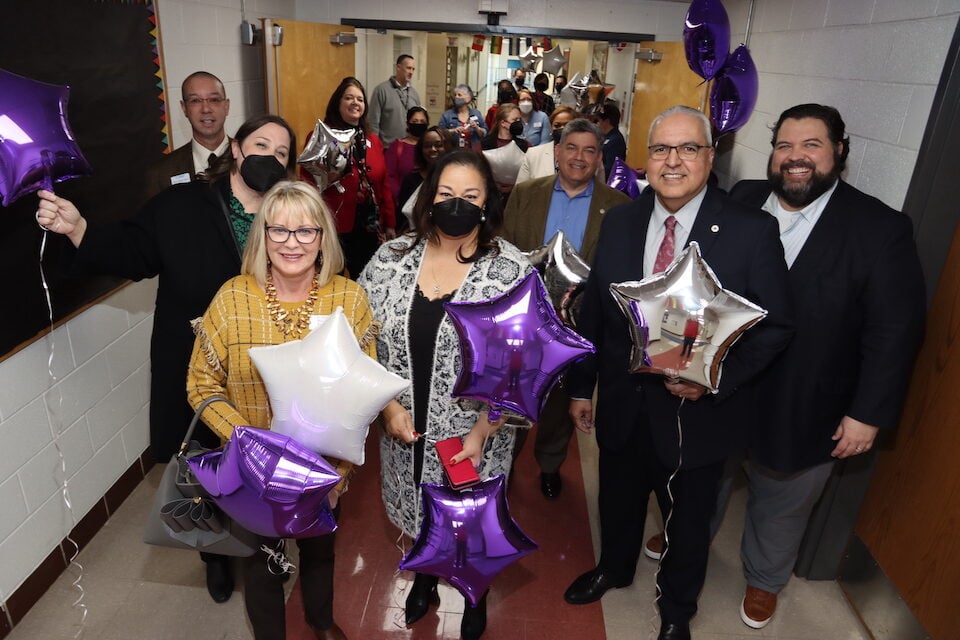 First IB elementary in Arlington ISD
The planned professional development meeting at Crow Leadership Academy took a turn Monday afternoon.
It was a turn four years in the making as the school was officially designated an International Baccalaureate Primary Years Programme school.
The IB certification makes Crow the first IB elementary in the Arlington ISD, and one of just a few in the Metroplex.
The announcement was made as district senior staff stopped the meeting with cheers, balloons and confetti.

"This an exceptional opportunity first and foremost for the students," Arlington ISD superintendent Dr. Marcelo Cavazos said. "What it means for the district is we have a specialized program and a different way of teaching the curriculum for some students who are able to participate at the IB school. This is a tremendous effort that the Crow Leadership Academy staff has been toiling through for a number of years to get that approval. It does take a long time."
The process began when Jamie MacDougall was the principal at Crow and the school applied for candidacy for the program. That allowed the school to learn about the framework and components of becoming an IB school. That also included training the staff and implementing the framework into the studies at the school.
The school then applied for and was granted authorization. What will change at Crow in the fall is the approach to instruction, with a shift to inquiry-based lessons with the students at the center of the learning. There will also be more connected learning at Crow, which has already been an emphasis since the school became a specialized program with an emphasis on leadership and collaboration skills.
Students will use the concepts they learn in the classroom and see how they apply in the real world.
Crow's principal shares words of encouragement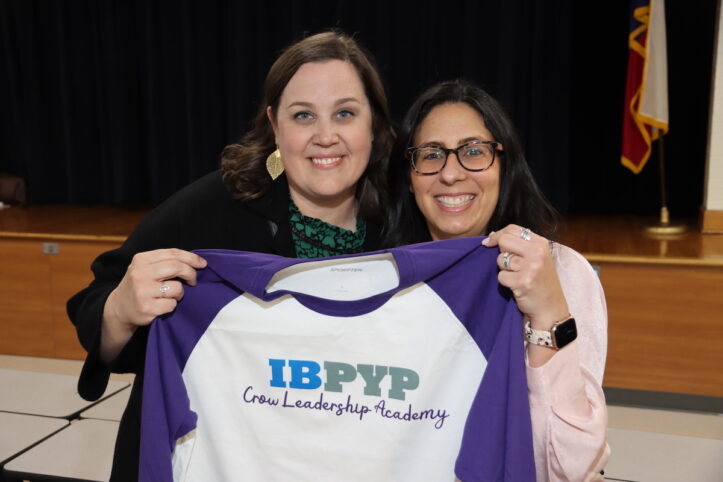 "We know that becoming an authorized IB school is not the end of the journey," said Jen Ruby, Crow's IB coordinator. "We're still growing in our practices and our understandings of what this can look like and what we can put forth for the kids."
Crow principal Liznel Gonzalez-Morales is proud of the way her staff worked to get the status; especially given everything they've gone through the last two years.
She's also happy that the IB programming melds so well with what Crow was already doing.
"The beautiful thing is this mesh," Gonzales-Morales said. "The leadership component of the IB philosophy and how the experiences that we create for students is to build leaders and a call to action. Every day we have opportunities and decisions that we make. How are we making an impact in our community? School? Home? The community? Eventually the world? We all think that in order to make a difference we have to have big things happen, but that's the beauty of this framework, this philosophy. You start it. The change starts with you."