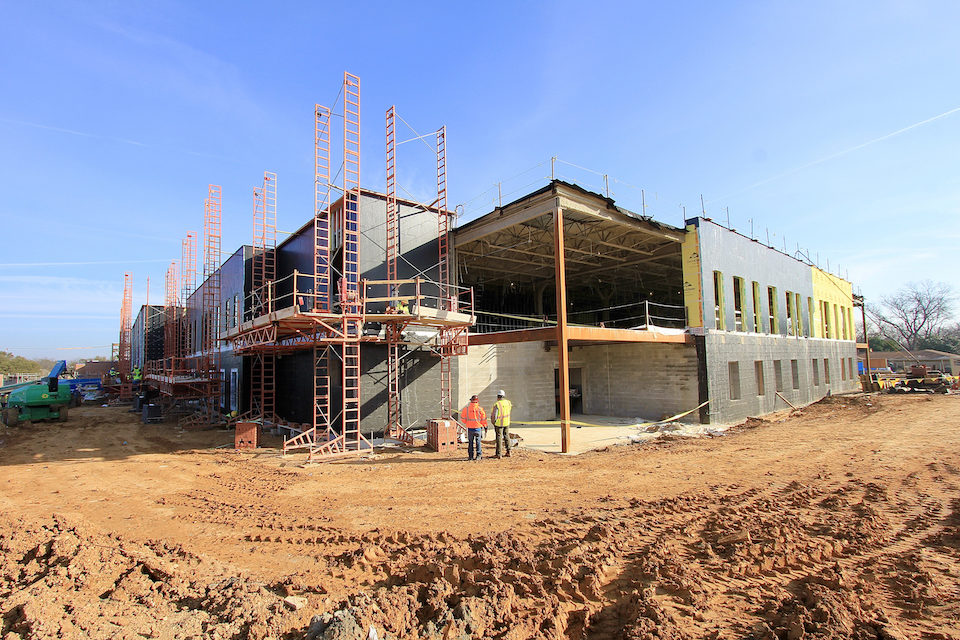 Classroom addition to open in August
Gunn Junior High is practically unrecognizable. With multiple additions under construction, the look – and size – of the building is changing dramatically. It will eventually look great, but right now, it looks like a big construction site. The 2019 Bond project at Gunn is converting the school into a fine arts/dual language junior high academy. Here's the latest update on the construction.
See construction photos from Jan. 28.
Work on the additions is ongoing. The south classroom addition is progressing on schedule and will be ready for students this August.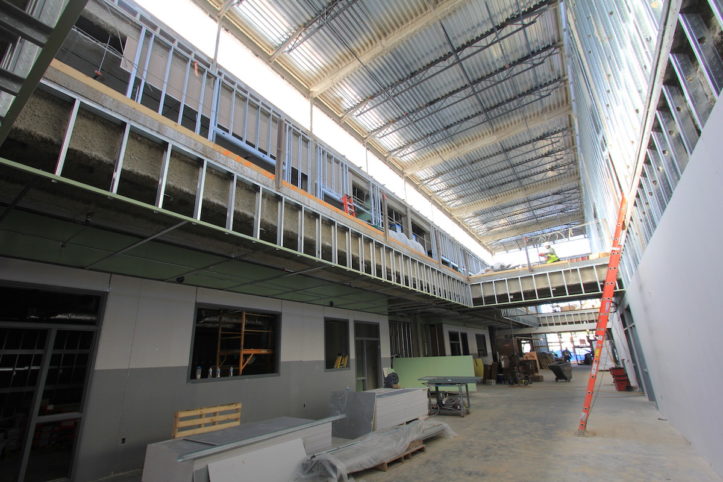 Steel erection for the "in-fill" addition (between the main school building and the cafeteria and gym building) is complete as contractors work to get the new kitchen and new cafeteria ready for the start of school in August 2021.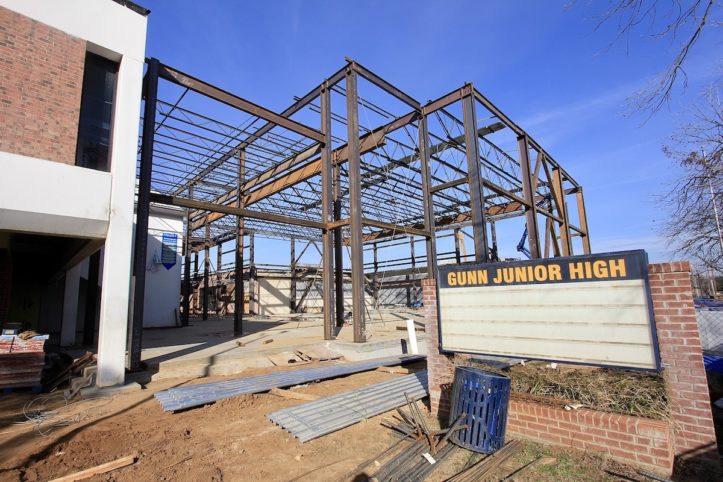 The foundation for the north addition – locker rooms and athletic area – is almost complete. That addition is scheduled to be open mid-fall.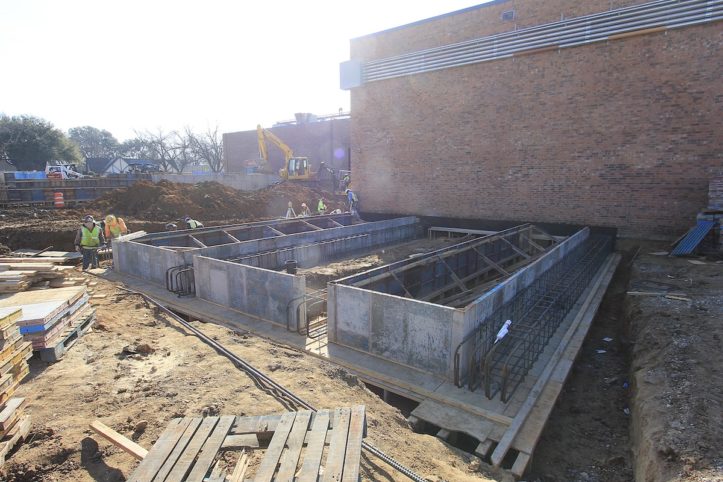 Inside the existing building, renovations for the fine arts rooms are ongoing, including dance, piano, theater and music. The band, choir and orchestra rooms are mostly finished, and the theatre and dance spaces are underway. Outside, a new parking area on the west side of the building is now open along with the redone north-side parking lot. A new fire loop is also complete along with a new retention pond. The athletic field has been resurfaced with field turf and is now open.
Additional renovations to the existing building are scheduled to start in September, after students have moved into the new classroom addition, and will wrap up in the fall semester of 2022. 
The construction project at Gunn started immediately after the 2019 Bond was approved in November 2019. With the addition and renovations, Gunn will become home to a new junior high fine arts and dual language academy while continuing to serve the 7th and 8th grade students zoned for the school.
For a list of all Bond 2019 projects, please visit https://www.aisd.net/bond2019/bond-2019-projects/