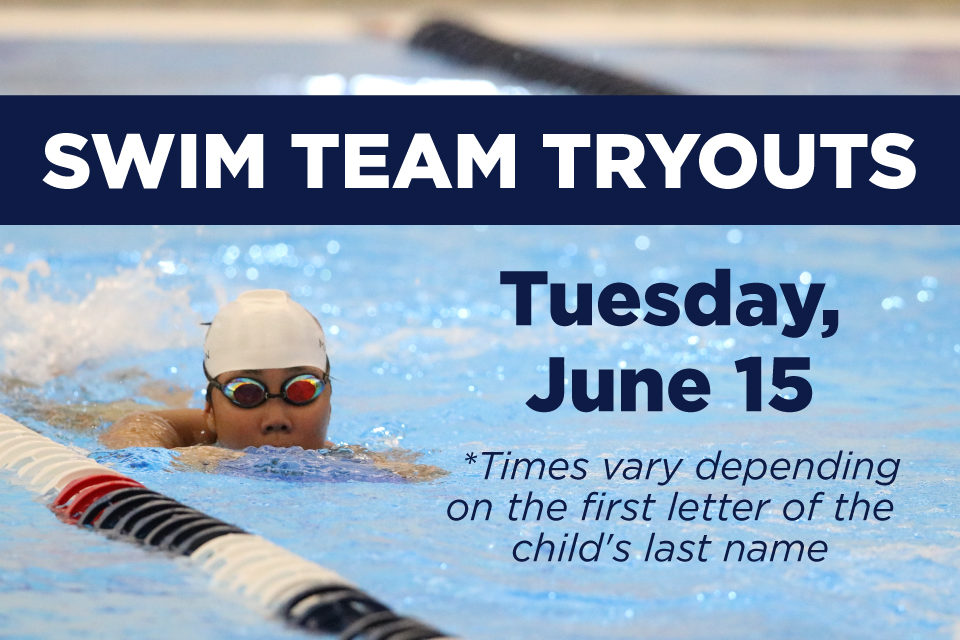 Dive into Arlington ISD's brand new pool with the district's brand new swim club!
Tryouts are Tuesday, June 15, for all kids ages five and up.
Last names A-M are from 4-5 p.m.
Last names N-Z are from 5-6 p.m.
"I am excited the Arlington ISD Aquatics Club is open and welcoming families from across the metroplex," said Suzanne Dangelmaier, Arlington ISD natatorium director and aquatics coordinator. "Our swim club offers year-round competitive swim coaching and stroke school lessons for children ages five and up. We offer tuition discounts for those that qualify for free and reduced lunch and for full-time Arlington ISD staff. Please join us as we make a splash in our state-of-the-art natatorium!"
Here's what you need to know:
Who can try out?
All kids ages 5-18. Your child does not have to attend an Arlington ISD school or live in Arlington.
What do I need to bring?
Bring a bathing suit, goggles and a towel.
Before arriving at your tryout, please fill out this form. It will be used to help our coaches evaluate your child's skills. If possible, please print out the form and bring it with you.
How long will the tryouts take?
Tryouts should take approximately 20 minutes.
Where is the tryout?
Tryouts and swim practices are at the Arlington ISD's Athletics Center at 1001 E. Division St. Arlington, TX 76011. The district's new natatorium features a 50-meter world-class Myrtha pool with moveable bulkheads and a diving area with four boards. The natatorium offers seating for 1,000 spectators and also houses a warm-up pool.
What will the tryout entail?
Your child will be asked to swim across the 25-yard pool using any stroke that they are comfortable with. If they can do more than one stroke, we may ask them to demonstrate that. If not, it's not a problem. Our tryouts are designed to help us determine what group your swimmer is best suited to. For more information on our team structure, please see the team manual.
What if my child is not a strong swimmer yet?
That's ok. The swim club is open for students looking for an intro to swimming as well as for competitive swimmers. We have swim lessons available for beginners.
To find out more about the Arlington ISD Aquatics Club, visit our website or email Megan Howard at mhoward4@aisd.net.