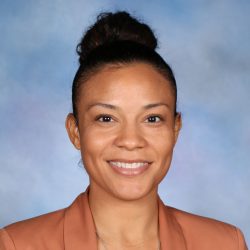 nfowler@aisd.net
682-867-4505
room 612
Departments:
Duties:
Coordinate PSAT/ACT/SAT/STAAR Testing
CTAC
Student Teachers
Academic Campus to Campus Transportation Requests (during the school day)
Prior to coming to Bowie I was a Dean of Students at Sharpstown High School in Houston, TX. My role served two purposes: a high school assistant principal and academic counselor. Two school years preceding that I had the opportunity to serve as the Dean of Instruction at Dunbar High School in Fort Worth, TX. I spent ten years in the classroom as Math Teacher and Varsity Cheer Coach at Duncanville High School, 7th Grade Math Teacher at Hulcy Middle School and Geometry Teacher at Rowlett High School. I also tutored struggling students and developed a Math camp for students ages 5-18. The 2016-2017 school year marks my 14th year in Education.
When I am not at school (never work), I am traveling the country with my 12 year old son, spending time with family and friends, or volunteering at Life Church where I am a youth leader.
I come from a long line of remarkable educators and am deeply honored to continue the legacy of helping students achieve their potential and empowering teachers to be leaders within and beyond their classrooms. I am ready to cross the line…to ensure the success of Bowie High School.
Education:
B.S., Computer Science, Prairie View A&M University
M.Ed., Educational Leadership, Dallas Baptist University