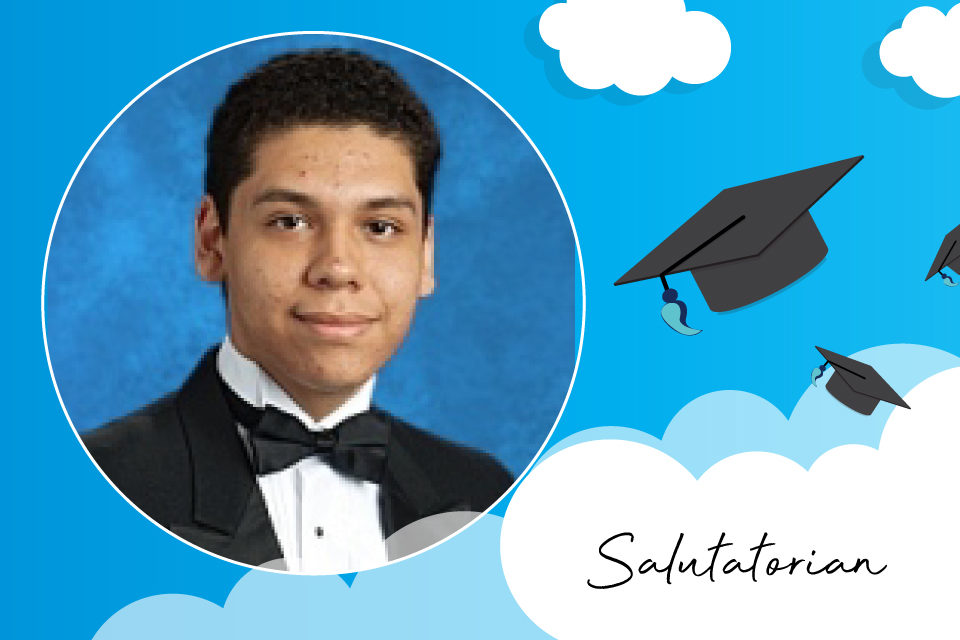 David Murguia Recognized As Salutatorian For Arlington Collegiate High School
In the weeks leading up to Arlington ISD graduations June 5, 6 and 7 at AT&T Stadium, we will be celebrating the Class of 2020 valedictorian and salutatorian for all seven Arlington ISD high schools.
Four Questions with Arlington Collegiate High School Salutatorian David Murguia
College attending: University of Texas at Arlington
Intended major: Mathematics (Actuarial Sciences)
Attended Arlington ISD schools since: Pre-K
What have you learned about yourself through the COVID-19 closure?
That I have a great family willing to help me through anything.
What have you learned about education through the COVID-19 closure?
How necessary teachers and faculty are.
What advice would you give underclassmen or younger students about education and their future?
Don't let anything in the outside world stop you from completing your education.
What would you like to say to the Arlington Collegiate High School Class of 2020?
You are amazing because you got through all of this.