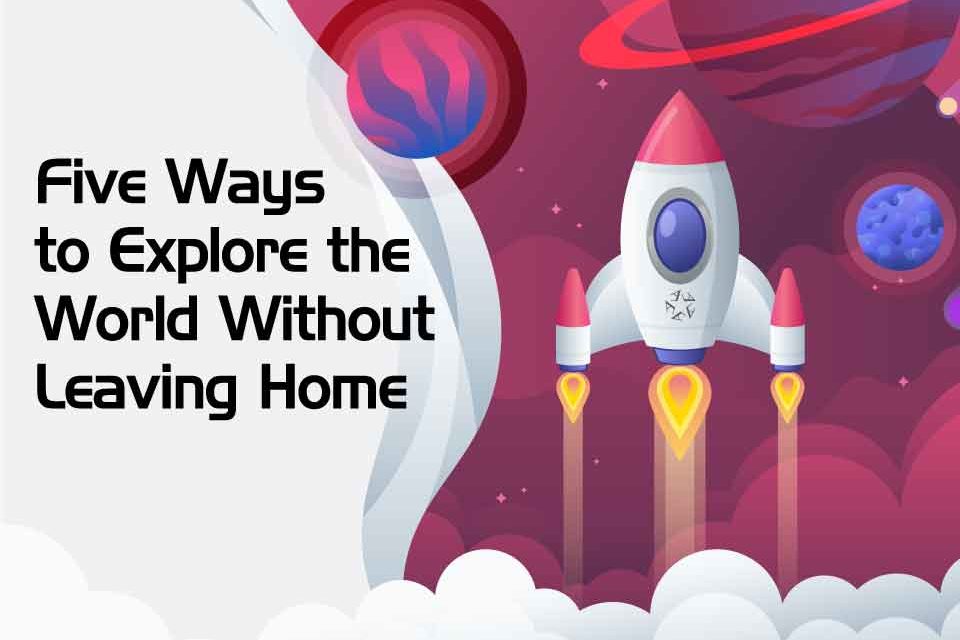 Arlington ISD is back with 5 Ways to Explore the World from Home
We're going a little animal crazy with this edition of 5 Ways to Explore the World Without Leaving Home. So when you've finished your daily work via the Arlington ISD At-Home Learning Hub, settle in and explore these animal-related adventures.
Georgia Aquarium
1. Take a live look at the Georgia Aquarium and explore the aquarium's deep sea learning videos that also include a study guide. Check in on the aquarium's beluga whales, California sea lions, piranhas and more all shown live in their aquarium habitat.
Smithsonian's National Zoo and Conservation Biology Institute
2. The Smithsonian's National Zoo and Conservation Biology Institute welcomed in four new cheetah cubs on April 8 – and you can check in on them with their mother Echo live on the National Zoo's Cheetah Cub Cam. Be sure to look over the Cheetah Cub Cam FAQs and updates on the Cheetah News and watch these adorable cubs grow right before your very eyes.
Denver Zoo
3. Another baby sighting has happened at the Denver Zoo! Watch the female greater one-horned rhino calf that was born at the end of February on the zoo's Baby Rhino Cam. Then try your hand at making a model baby rhino habitat with cardboard, paper and glue after you learn more about this adorable baby.
Dav Pilkey At Home
4. "Dog Man" (and "Captain Underpants") lovers: author and illustrator Dav Pilkey has launched Dav Pilkey at Home where each week you can read one of his books (online for free!) and then learn, draw and create things related to that week's featured book.
National Geographic Kids
5. On the National Geographic Kids site, learn more about all 50 states with the animated video series 50 Birds, 50 States. Each video features Barry the bald eagle (our national bird) meeting the state bird for each of our 50 states. Barry and his new bird friend give a quick rundown of that state in a colorful, informative video that's about 3 minutes long.