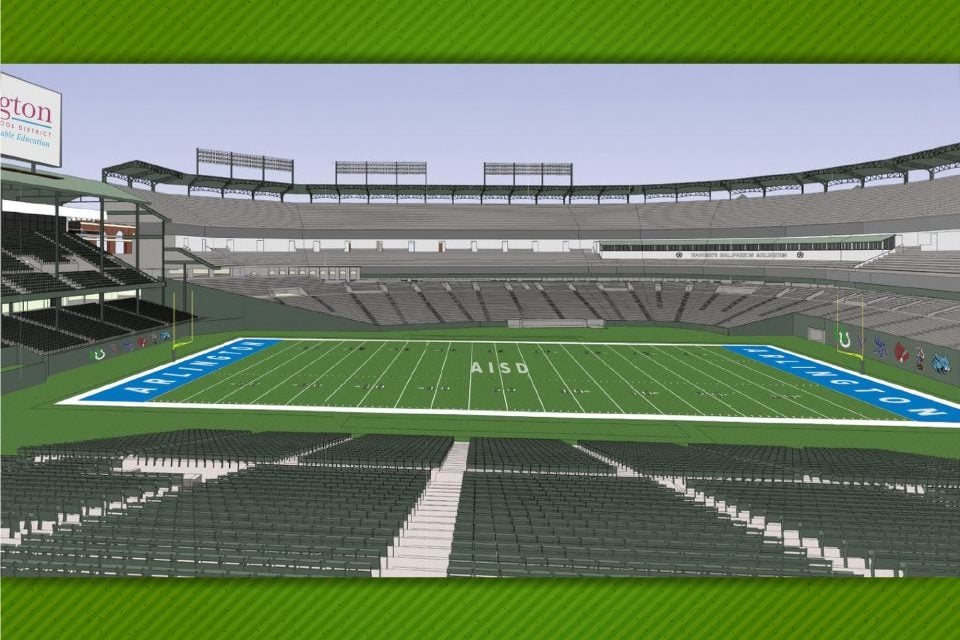 Six Arlington ISD Football Teams to Compete at Globe Life Park 
The 2020 high school football season for Arlington ISD teams will kick off with a tripleheader weekend at Globe Life Park, the former home of the Texas Rangers.
That weekend highlights a 2020 season in which all six Arlington ISD teams will play at least one home game at the reconfigured park.
"We're excited to have all our teams playing games at Globe Life Park," Arlington ISD athletic director Eric White said. "The reconfigured stadium sets up very well for football and will provide all of our teams a unique opportunity for our players, cheer squads, bands, fans and families. We wanted to be able to utilize the stadium and create experiences and this allows us to do that."
Not only will the Arlington ISD teams be the first high school teams to play football at the stadium, but they'll also do so with some marquee matchups.
The first game at the stadium will feature Lamar hosting Euless Trinity on Aug. 28 in a rematch of a playoff game won by Lamar last November. Martin hosts Lake Travis, which advanced to the Class 6A Division I state semifinals last year, on Aug. 29, and Seguin closes out the tripleheader with an Aug. 30 game against Dallas Carter.
Arlington and Bowie have games at Globe Life Park the next week with Bowie meeting DeSoto Sept. 3 and Arlington playing Cedar Hill Sept. 4.
Sam Houston is set to play Keller Central Sept. 17.
All of the games are slated for a 7 p.m. kickoff.
The Arlington ISD will no longer play games at UT-Arlington's Maverick Stadium. Both Arlington and Martin will play all five of their home games at Globe Life Park.