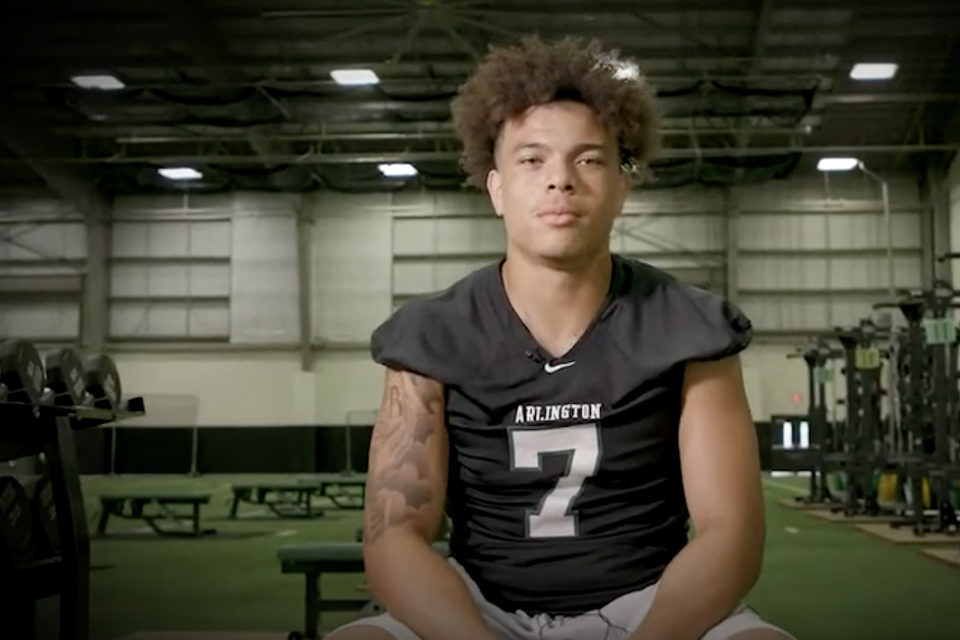 Colts played video before all home games
The Arlington High School football team had a winning season before it even played a game.
The Colts put together "We Will Be The Change," a video the team made to highlight social justice. The video still rings true as the district kicks off Black History Month.
"I think it's extremely important," said Arlington High football coach Scott Peach, who wrote the script for the video. "We were away from our kids in March, April and May with all of the things going on in our country with social justice. The first time we were together in early June we spent quite a bit of time together talking about how we were going to attack a lot of things going on in our lives. One of the things we discussed was coming up with a video."
Peach met with 18 of his players, all juniors and seniors in leadership roles, to develop the video concept.
The video features lines like "no matter the color, that is my brother," and "love one another." The Colts played the video before seven games they played at Globe Life Park.
"We wanted to use it as a platform to express where we stood as teammates and as a football program," Peach said.
Peach discussed playing the video with each opponent before the games and none of them had a problem with it. The 1 minute, 14-second video was produced by Steve Lemonds, a parent and the Friday night photographer for the team.
The video, which had the school district's support, debuted after the Arlington ISD Board of Trustees passed a resolution to address racial and social equity in the district.
With an emphasis on making sure all students learn in a system free of racial and social injustice, the district will conduct a comprehensive examination of the culture, curriculum, instruction and internal systems and strengthen, improve and modify the institution to ensure racial and social equity and to remedy systemic bias and racism.
Leading this work will be a Racial Equity Task Force. The task force will guide the learning, monitor progress and make recommendations to the steering committee and superintendent. The Racial Equity Task Force will be comprised of a diverse group of Arlington ISD staff who are committed to leading openly and having courageous conversations about race and equity.
Make sure to check aisd.net and our social media platforms for more Black History content throughout February.