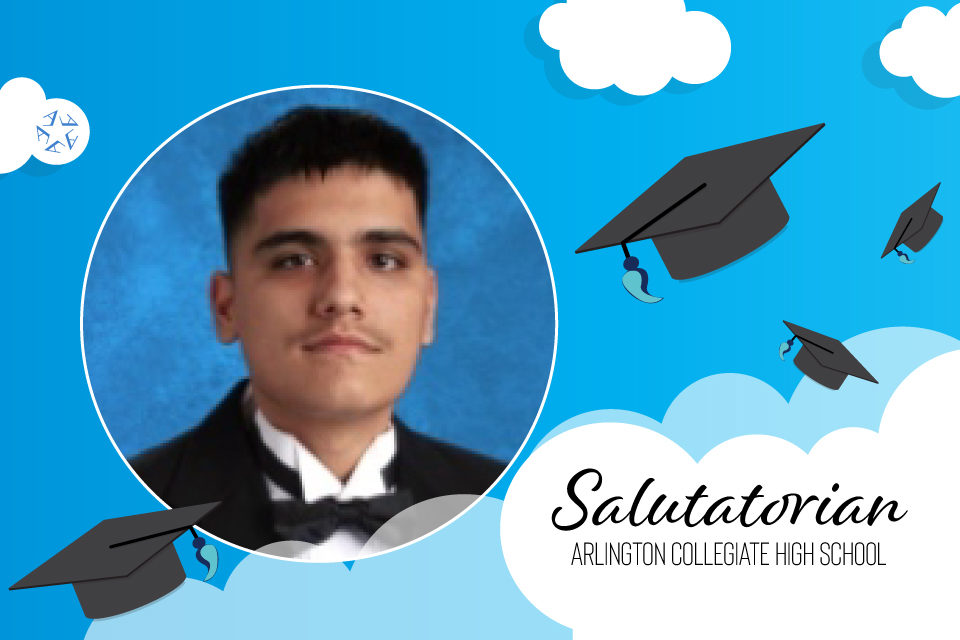 In the week leading up to Arlington ISD graduations June 3 and 4 at AT&T Stadium, we are celebrating the Class of 2021 valedictorian and salutatorian for all seven Arlington ISD high schools.
 Name: Kevin Baylon, Salutatorian
 School: Arlington Collegiate High School
 College attending: University of Texas at Arlington
Intended major: Mechanical Engineering
Attended Arlington ISD schools since: Pre-K
What advice would you give students entering high school?
My advice to freshmen would be to start applying for scholarships during their freshman year. Not many people seem to know they can start applying for scholarships before senior year. By doing this, one has a greater chance to get enough scholarship money to pay for college.
What was the most difficult lesson you've learned while in school?
The most difficult lesson I learned in school is that every moment should not be taken for granted. I learned this through the pandemic, because I haven't been able to go to school in person since March 2020. Therefore, it prohibited me from interacting with my classmates. Now I know to never take things for granted because you never know what tomorrow brings.
What's the most meaningful moment you will take from this school year?
The moment that was the most meaningful for me during this school year would be when I received the news that I was my school's salutatorian. The news made me realize that all my hard work in school finally paid off with this distinct honor.
What makes you the proudest about experiencing your senior year in COVID-19?
Having my senior year take place during the COVID-19 pandemic has taught me a lot about perseverance despite any challenges that get thrown my way.
What do you see yourself doing 10 years from now?
In 10 years, I see myself working as a mechanical engineer if everything goes according to plan. I also see myself traveling around the world.