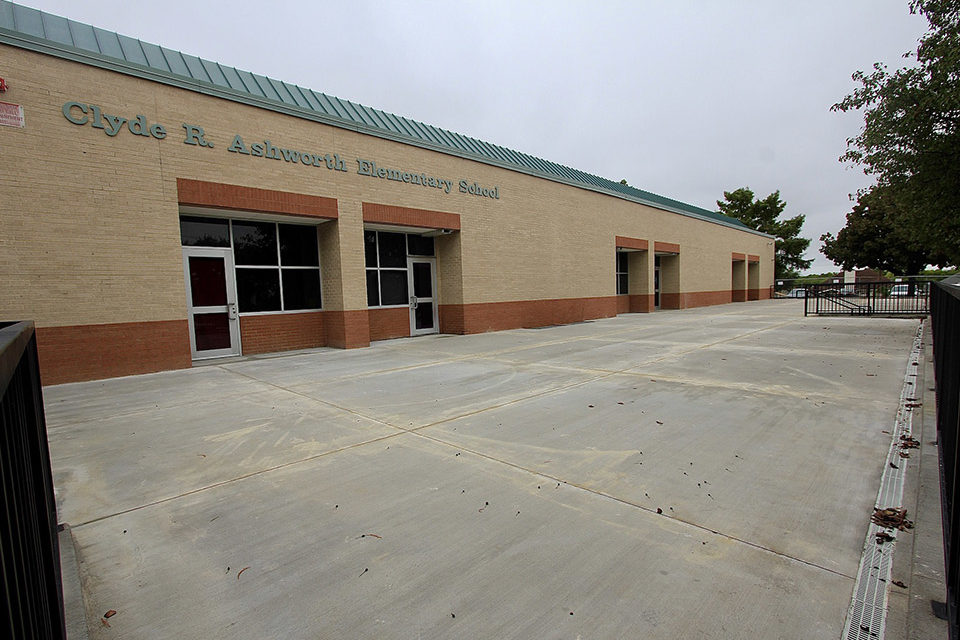 Bond 2019 restores outdoor learning space
When Ashworth Elementary opens for students on Monday, the school will be ready with a new patio funded by the 2019 Bond.
"We LOVE our new patio!" said Ashworth Principal Stacey Maddoux.
The old patio at the front of Ashworth had become unsafe and unusable. Over the years parts of the patio shifted and sunk creating lots of tripping hazards.
But Maddoux has good memories of that old patio. She was a young 24-year-old teacher at Ashworth when the school opened in 1996.
"My first-grade classroom had a door that opened on the patio and we used the area to do bubble science, learn about the weather, play, take movement breaks and more," she said.
Built on what used to be farmland, Ashworth was one of the first buildings in the area.
"Our first year, we spent recess watching the large machinery cut the streets in the fields and build the neighborhoods around us," she said.
After nine years at Ashworth, Maddoux moved on and taught 14 more years at other Arlington schools. Last year, she came back to Ashworth as principal. But she was sad to see the patio could no longer be used safely.
"There were some places where it had sunk ten inches in front of the doors that enter the classrooms from the patio," she said. "It was a tripping hazard to be sure."
Thanks to the 2019 Bond though, the old patio was demolished and replaced over the summer and is good as new again. Just the second Bond 2019 project to be completed, this is also the second patio funded by the bond. Johns Elementary has a new Pre-K patio, too.
"Our wonderful new patio is not only beautiful, it is safe and functional," Maddoux said. "We plan to make it an outdoor learning lab where our Pre-K and Kindergarten students can use sensory paths to develop gross motor skills and learn academics at the same time."