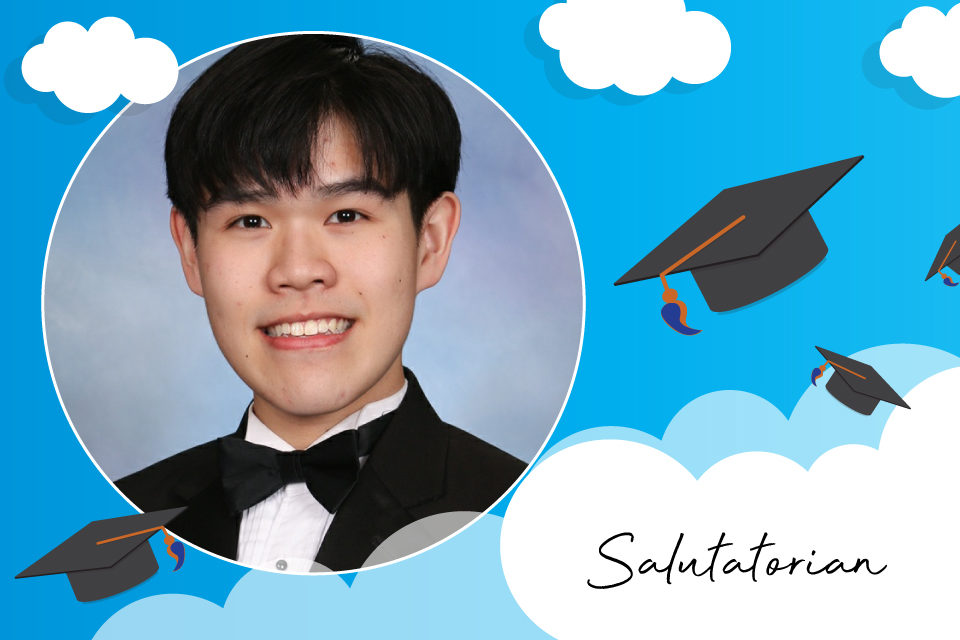 Bowie High School Celebrates Salutatorian Kevin Vu 
In the weeks leading up to Arlington ISD graduations June 5, 6 and 7 at AT&T Stadium, we will be celebrating the Class of 2020 valedictorian and salutatorian for all seven Arlington ISD high schools.
Four Questions with Bowie High School Salutatorian Kevin Vu
College attending: University of Texas at Arlington
Intended major: Software Engineering
Attended Arlington ISD schools since: Pre-K
What have you learned about yourself through the COVID-19 closure?
I have learned that although I consider myself a reserved person, I find myself missing my friends a lot during this pandemic and wish I could hang out with them in person.
What have you learned about education through the COVID-19 closure?
I've learned that education is actually really hard when there isn't face-to-face communication between teacher and student, and that online learning could never replace in-person learning in effectiveness, at least for me.
What meaningful moment, lesson or memory will you take from the COVID-19 closure?
A meaningful lesson that I will take from this quarantine time is to not take education and loved ones for granted and to always appreciate them, as you never know when situations such as this closure arise.
What would you like to say to the Bowie High School Class of 2020?
I would like to say that although this school year is by far one of the most unconventional years to graduate in, these circumstances do not make this monumental moment in our lives any less important. Although this situation may not be the graduation that we all imagined it would be, I hope we can all learn from this once-in-a-lifetime experience and take our first steps into adulthood.