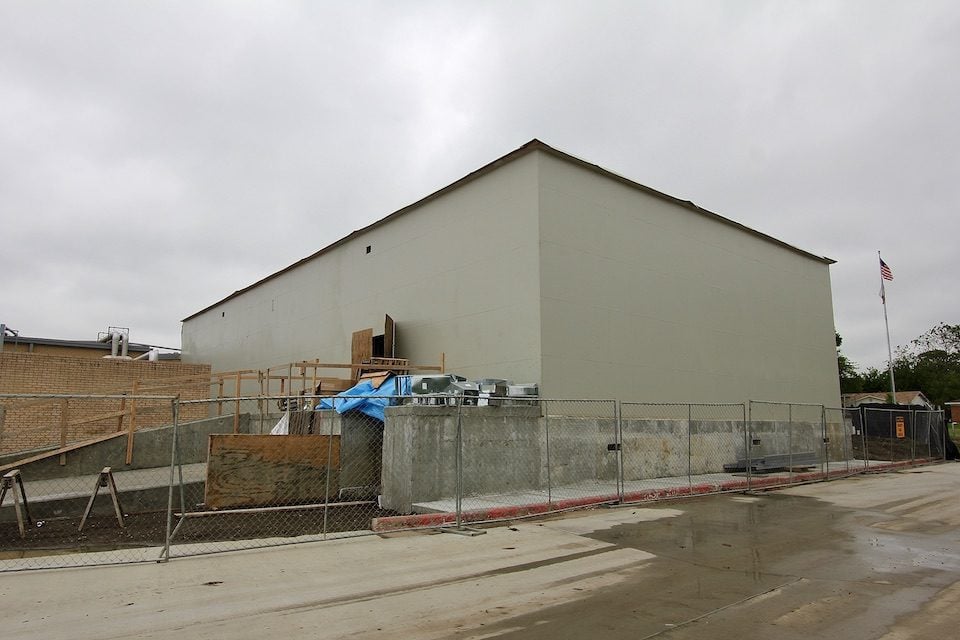 There are still about four weeks of school left, but Crow Leadership Academy's kitchen can't wait that long. It's shutting down next Friday.
Construction crews will move into the kitchen and cafeteria to begin renovations and tie it into an adjacent addition that has been under construction for much of the school year. All the work has to get done this summer so it's ready for school in August.
Students won't have to wait till August to eat though. Meals for the rest of this school year will be prepared at the district's catering kitchen in the Food and Nutrition Services building, recently renovated as part of the 2019 Bond.
The new kitchen addition under construction at Crow is also part of the 2019 Bond and just one of two additions currently underway. The other includes a new wing with nine classrooms and a gymnasium.
See construction progress photos from yesterday.
The additions will allow Crow to accommodate a growing student population, part of an east Arlington master plan that is rezoning all elementary schools in the area.
Even without an increase in students though, the kitchen addition was needed. Crow's current kitchen is tiny, cramped and only has one serving line. The addition will allow for more food preparation space, a second serving line and an office for the food and nutrition manager. It will also be the district's first kitchen designed with a dishwashing machine for trays.
"Our new cafeteria and additional service line will allow us to serve more students," said Crow Principal Jamie MacDougall. "It will also provide a functional space to gather for student presentations and community events."
Along with the additions, renovations in the existing building will include new classroom doors, ceiling fixtures, toilet fixtures and more. Outside, Crow will get two new covered playgrounds, one for younger students and one for older students. 
The new spaces and renovations are slated for completion by August of 2021.