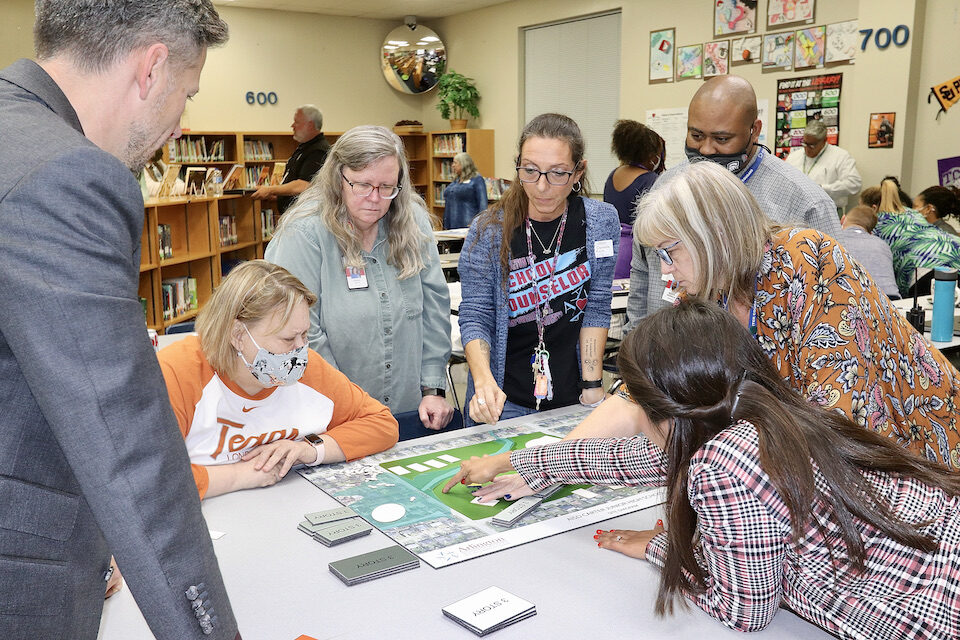 Carter Junior High is going to be rebuilt, and the design of the new building is officially underway.
After meeting last week with senior district administrators to hear their desires for the new Carter, Corgan, the architect hired to design the new school, hosted the first of three design charettes. In the first charette, the architect team met with Carter teachers in the current Carter library to get their input and hear their hopes and vision for the new building.
"This really works when you get involved," Kelly Horn, Arlington ISD assistant superintendent of facility services, told the teachers at the beginning of the meeting. "Don't be afraid to speak up and give your ideas. There will be things that we take from today that will be in the new school.
"Tell us what you envision, even if it's George Jetson-like."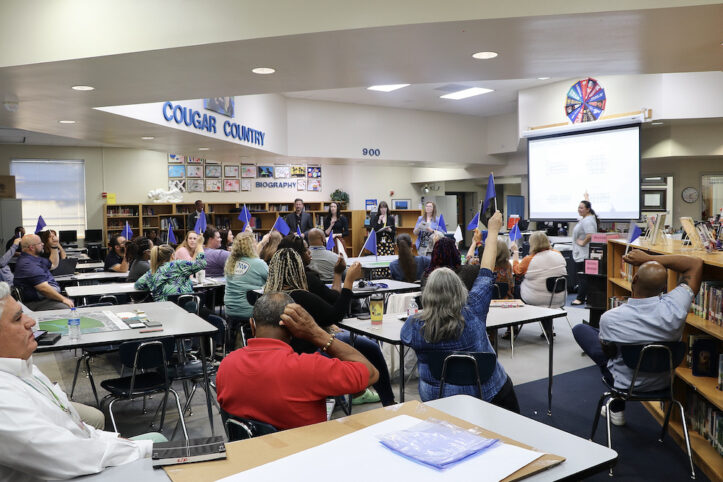 The new school is a 2019 Bond project needed because of Carter's age. Opened it 1958, the school wasn't built for modern technology, HVAC, lighting or today's education models. In addition, the site is undersized, and erosion in the adjacent creek impedes site use. There is no room for a track around the football field or ample parking.
That will all change with the new building. The school will be relocated to the site of the former Knox Elementary (and now the temporary Thornton Elementary), a site that is more centrally located to the Carter student population and large enough to accommodate all program offerings.
But first, the new school needs to be carefully and purposefully designed to match Carter's needs and enhance the educational experience for seventh and eighth graders.
"We know there is a rich culture at Carter, and we want to make sure that is supported as we move into the new building," said Chloe Hosid, an education researcher with the Corgan design team.
The meeting's intent was to tap into the teachers' expertise, experience and insight, and they delivered. With lively conversation, they shared their ideas and hopes for everything from collaboration spaces, libraries, classroom and lab designs to furniture, colors, access to technology, floorplans, site layout and more.
Next, it will be Carter students' turn. Student representatives will meet in the second design charrette with Corgan architects to share their input and desires followed by a third charrette with Carter parents.
Corgan will use all the input from teachers, students, parents and district administrators to finalize plans for the new building's design. The Corgan team will then present the design to the Arlington ISD Board of Trustees in the spring of 2022.