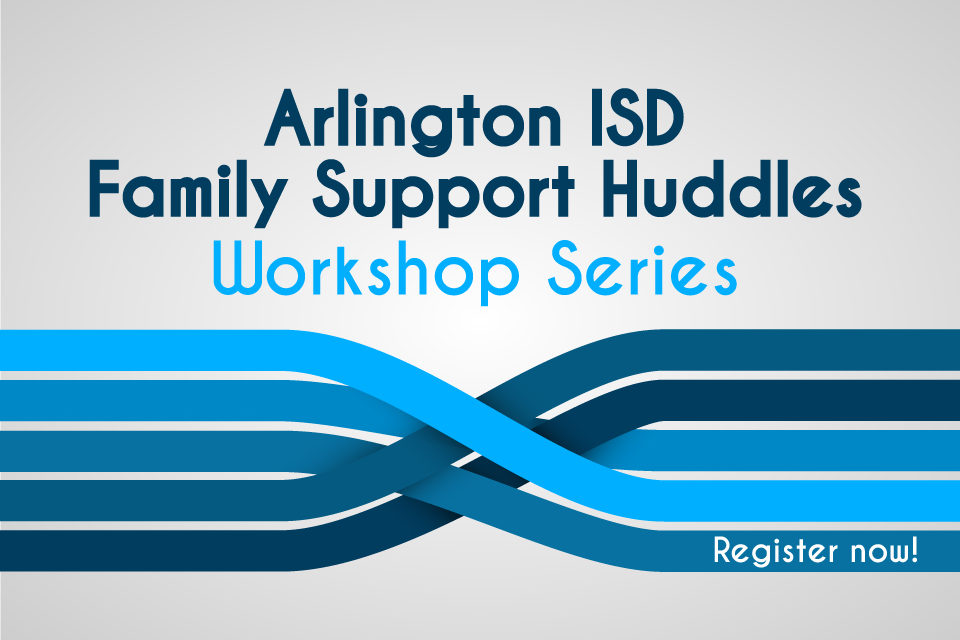 40 workshops with district departments
The Arlington ISD's parent and community engagement (PACE) department is peeling back the curtain to the district for everyone starting on Feb. 1.
On Feb. 1-4 and Feb. 8-11, the department hosts the Family Support Huddles, a program that will put district families face-to-face virtually for meetings with departments from across the district.
The two-week event will feature more than 40 workshops for families, and more than a dozen Arlington ISD departments will be represented.
"We want to continue to connect our families with strategies to support their children at home," said PACE director Aaron Perales. "This is a great opportunity to continue our partnership with parents and create additional access to support."
Departments including advanced academics, guidance and counseling, social and emotional learning and special education will be represented in the workshops. The plan is for each workshop to last an hour, with 30 minutes focused on what the session is about and 30 more for a Q & A session.
Each session will be themed. Examples include "A Parent's Guide to Special Education, 504 and Dyslexia," "Seesaw Tips for Parents," and "Creating Success During At-Home Learning."
While some of the workshops focus on the regular day-to-day stuff, others, like the At-Home Learning session and sessions on Seesaw and Canvas, are designed to help families work in the current learning environment brought on by COVID.
Each workshop will have morning and evening sessions to accommodate schedules. The same sessions that run on Feb. 1-4 will run again on Feb. 8-11. All sessions will occur on Zoom and families must register for the sessions through Eventbrite. Register to attend one or more sessions during Week One in the workshop series or Week Two today!