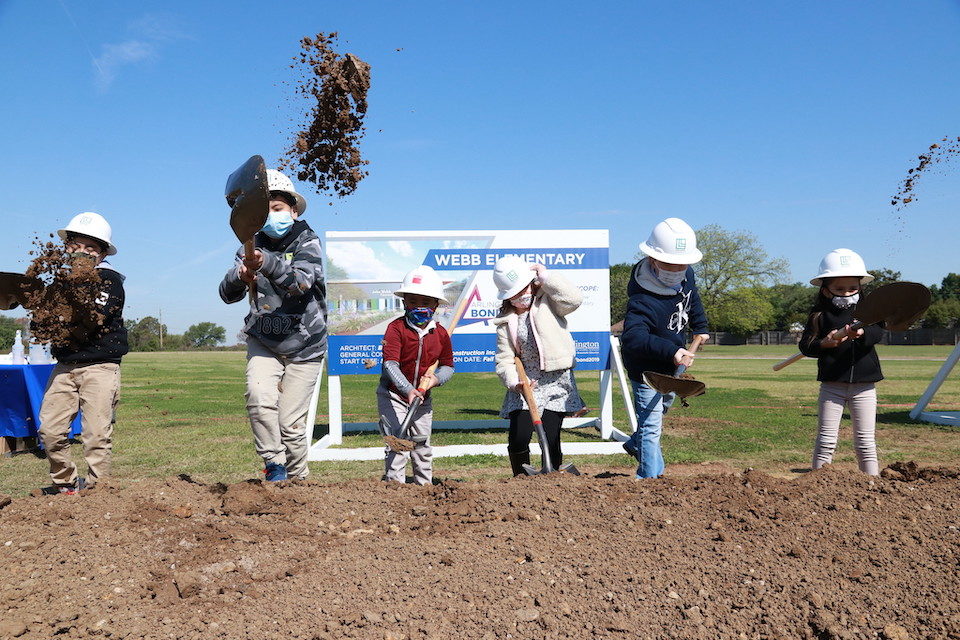 Arlington ISD kicked off a major project this week to rebuild four aging schools and provide generations of students with the opportunities they need to succeed in the 21st century. Up first is Webb Elementary.
Webb Elementary, hosted a groundbreaking ceremony Wednesday, April 21. Webb is the first of four school replacements funded by the 2019 Bond, an effort to modernize the district's schools and revitalize their neighborhoods.
The fun groundbreaking ceremony included Webb's boisterous wallaby mascot and students in hard hats turning dirt with shovels a bit too big for them. And of course, it also included district leaders celebrating the exciting future for Webb.
See photos from the groundbreaking.
"The 2019 Bond is allowing us to transform our district with rebuilding four of our schools that need it most," said Arlington ISD Board of Trustees President Kecia Mays. "The new school at Webb, followed by three more, is designed to provide our students with the best possible educational experience. They're going to be places that our students want to be and feel inspired to learn in."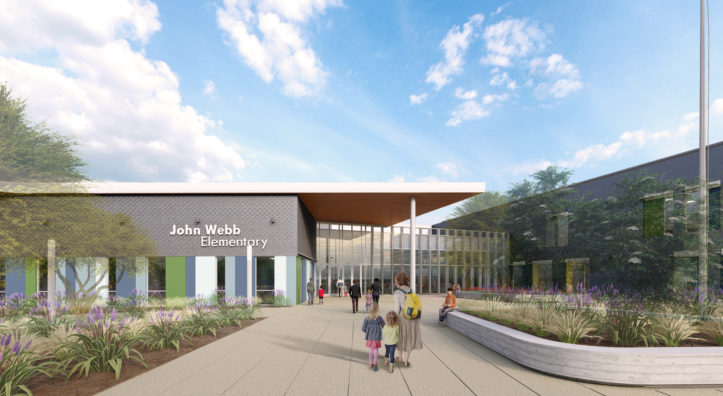 The new school building at Webb will replace the current building, opened in 1960 as a junior high. Webb's current site is large enough that the new building will be built on the property while the current building remains open. Once the new facility is finished in the fall of 2022, the Webb students and teachers will just move in from next door.
"Webb already has outstanding students and teachers," said Arlington ISD Superintendent Dr. Marcelo Cavazos. "They are known for their generosity and involvement in the community, from singing at nursing homes to raising money for the Arlington Life Shelter. This new school building is designed to match that spirit and give these students every opportunity to succeed and excel."
Follow the progress at Webb and learn more about the 2019 Bond.