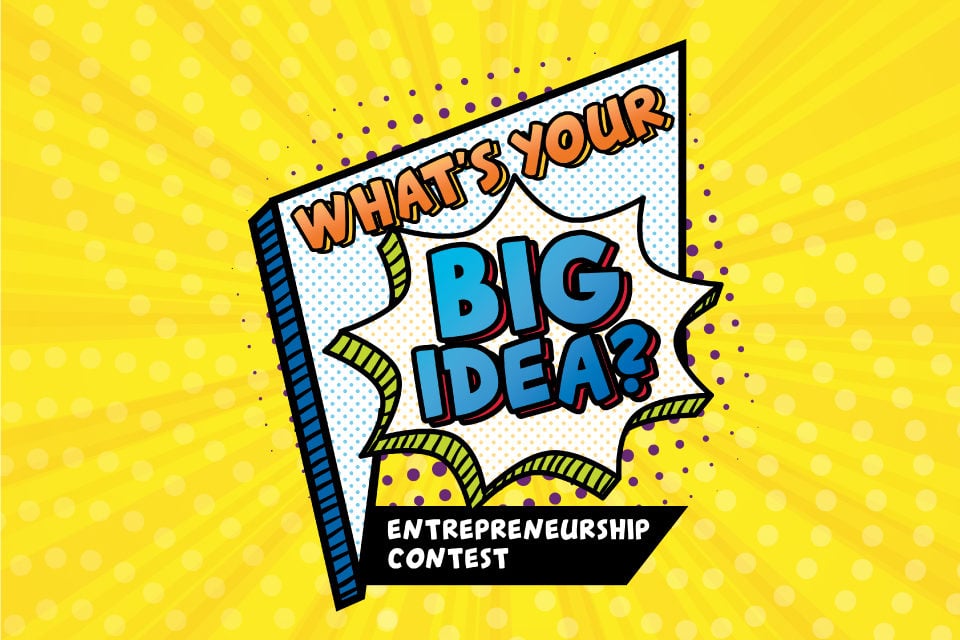 Who said you had to be an adult to become an entrepreneur? A group of Arlington ISD students is breaking barriers by planning unique businesses in their community while still attending high school. The students entered and won the What's Your Big Idea Entrepreneurship Contest, which consisted of brainstorming and providing a new solution for a local issue.
Congratulations are in order to Team Redivus, the 2020 contest winners from Martin High School, and Team Minck, the 2021 winners from Seguin High School.
"These students have created some of the most innovative ideas and strategies for challenges that were presented to them by the city chamber," said Sara Mahoney, coordinator at the Arlington ISD career and technical education department. "They're creating solutions to problems in our own community and being able to see them become invested in that is so rewarding."
Martin's team created an app that allows users to scan the barcodes on products such as cereal boxes and bottles to find out the best ways to reuse, reduce or recycle the items. The app also includes locations for the nearest recycling bins and disposal sites along with GPS capabilities to guide users there. Users of the app can earn points as they recycle items and can win eco-friendly rewards.
Seguin's victors came up with a solution to donate computers and electronic devices that have reached the end of their lifespan but are still fully functional to Arlington ISD classes that are studying technology, engineering, robotics and other STEM subjects. Parts like the camera and CPU from the devices can be used in classes to create robots, security systems and more.
"Combining all five of our ideas into one big idea and seeing it come to life was so satisfying," said Katie Nguyen, a junior from Seguin. "Trying to communicate with everyone on this project during the pandemic was challenging, but it's been such a rewarding process and one of the most fun and educational experiences I've had since being at Seguin."
"For anyone thinking about entering the contest next year, just do it," said Nguyen. "You have nothing to lose, and you never know what doors will open up from you being willing."
After being recognized, both teams got the opportunity to network and build professional relationships with community leaders and entrepreneurs, including the mayor, financial advisors, project managers and more.
"What you all have accomplished through these apps by working together makes Arlington the Dream City," said Arlington Mayor Jim Ross. "You all are making our dreams come true right before our eyes."
The recognition reception was the first of its kind since they were unable to recognize students in 2020 because of the COVID-19 pandemic. The event was sponsored by Charlie Blauvelt, financial advisor at Edward Jones, who also shared some words of wisdom with the students.
"In your journey through life, you can't be afraid to fail," said Blauvelt. "Failing only means you've learned a lesson and then you're failing forward."
Representatives from the parent and community engagement and career and technical education departments, as well as Arlington ISD school board member David Wilbanks, were also present to show support and encourage students on their entrepreneurship journey.
Arlington ISD and the Chamber of Commerce are committed to creating and fostering environments that encourage creativity and innovation, and introducing entrepreneurship and business to students as early as possible is just the start. The district will continue to focus on providing opportunities for students to be imaginative and resourceful, which will help shape them into leaders in Arlington and beyond.
Does the entrepreneurship contest sound like something you or your child would be interested in? If so, check out the Chamber of Commerce's website for more information on how to enter. Additional details will be posted once the school year begins, so stay tuned to for your chance to participate in the next entrepreneurship contest.