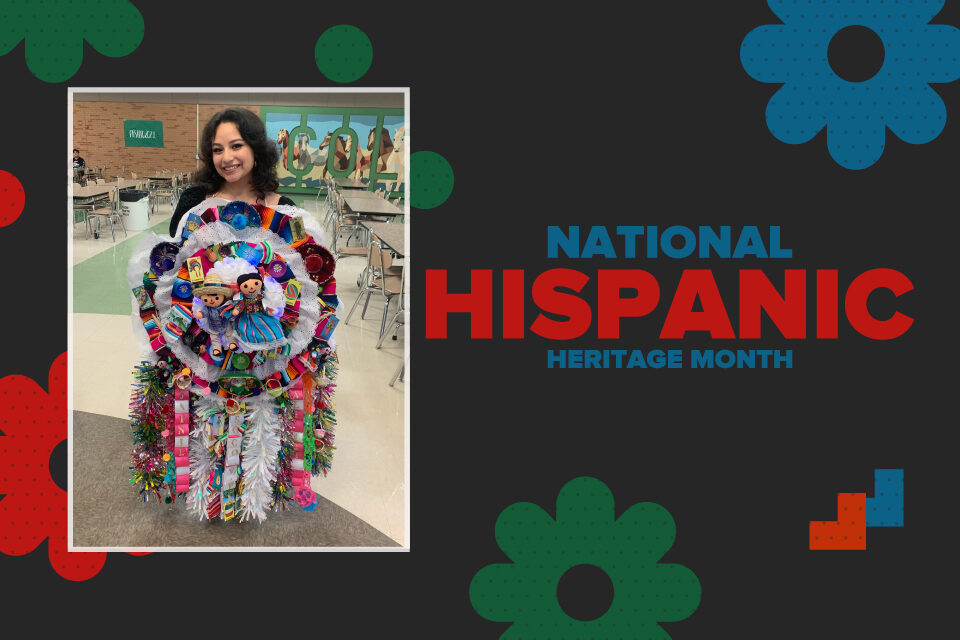 In honor of National Hispanic Heritage Month, the Arlington ISD is featuring stories that highlight different aspects of Hispanic culture.
Arlington High School assistant principal Juan Negrete is extremely excited about National Hispanic Heritage Month. Negrete moved to the U.S. when he was just 14 years old, after being born and raised in the tiny town of Ocampo, Guanajuato, Mexico.
"Moving to the U.S. from Mexico at the age of 14 has been the most difficult yet most rewarding experience of my life," said Negrete. "Every aspect of my life was new – language, food, traditions, buildings, etc. I had to learn everything from scratch and start my life all over again."
To mark National Hispanic Heritage Month, observed annually from Sept. 15 to Oct. 15, Negrete loves to celebrate and highlight Arlington High students, staff and parents who also share Hispanic heritage.
"This year, I tasked myself with finding great stories among our staff and students to show you the greatness we have here at AHS," he said.
One of those students came up with a creative way to celebrate her Mexican heritage for Arlington High's 2021 Homecoming. Senior Jainil Uribe wore a beautiful mum that represents her Mexican roots and highlights her culture.
"I must say the idea of my mum did not originate from myself but from my mom and older sister," Uribe said. "At first, I wasn't sure if I should go through with this idea, but after giving it some thought I realized this was a perfect opportunity to show off my unique culture and do something memorable for my senior year."
Uribe's parents immigrated from Mexico in 1999 before she was born. They instilled in her and her sisters a pride for their heritage and to never forget to embrace their culture and traditions. They still celebrate traditions like Dia de Reyes, Dia de la Candelaria, Dia del Niño and Dia de Muertos. Uribe's favorite tradition to celebrate is Dia de Reyes.
"It is like Santa Claus on Christmas for Mexicans, because they bring gifts that symbolize the gifts the three wise men gave baby Jesus," said Uribe. However, this tradition has a deeper meaning than just receiving gifts. The tradition is that everyone cuts their slice of "rosca" and whoever gets a baby Jesus in their slice has to host a gathering on Feb. 2, called Dia de la Candelaria.
When asked if Uribe has pride regarding her culture, her answer was simple.
"Yes, I do, and I think my mum is a prime example," she said. "Decorating my senior mum Mexican-themed made my parents extremely proud that I was able to share a small piece of my culture with the public. I am beyond grateful and feel privileged to be able to share some insight about my culture and inspire others to embrace theirs as well."
Negrete is quick to point out that other staff members are excited about the month as well. Alex Lopez, for example, is a counselor at Arlington and a first generation Mexican American, and Cristina Aguire, who also works in the counseling department, hails from Peru.
Negrete loves being able to find common ground with others at Arlington, sharing their traditions and celebrating their lives in the U.S.
"After 17 years of living here, I was able to fructify all of those promises and opportunities I heard this country had," said Negrete. "I was the first one in my family to graduate high school, college, learn two new languages, and to acquire a professional job in a foreign country that today I call home."