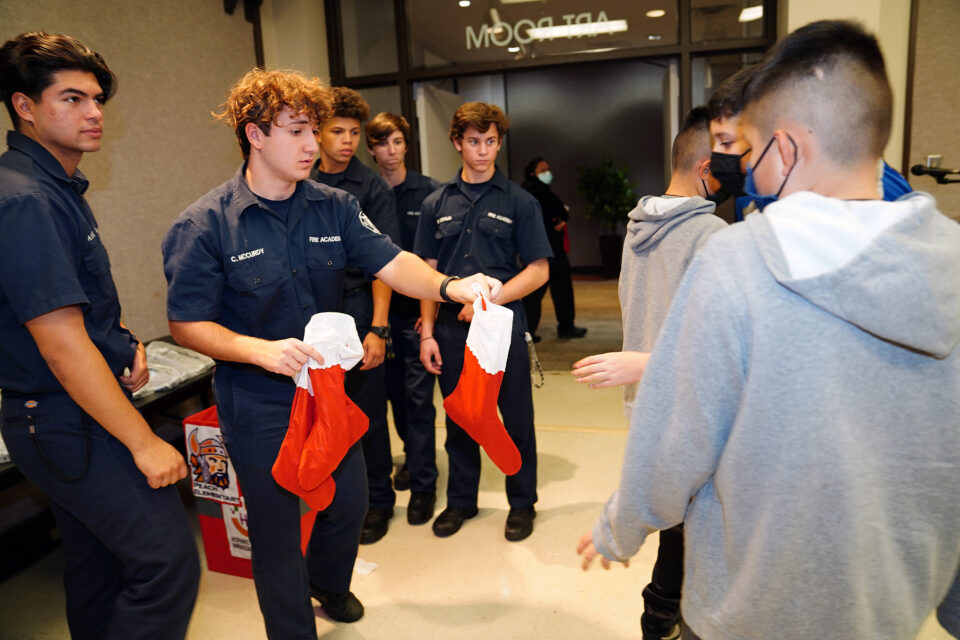 El Zapaton
From Adidas to Converse. Puma, Nautica, Fila – you name it. There were dozens of shoes in all colors and patterns last week at the Bob Duncan Center, located in Vandergriff Park on Arlington's southwest side.
And they were all free for a select group of Arlington ISD students, as the nonprofit organization Hispanic Heritage Ambassadors DFW hosted its annual El Zapaton event to give back to the community. Mary Dominguez-Santini, a longtime area businesswoman who founded the group in 2013, was ecstatic to see the many families stop by the center for assistance.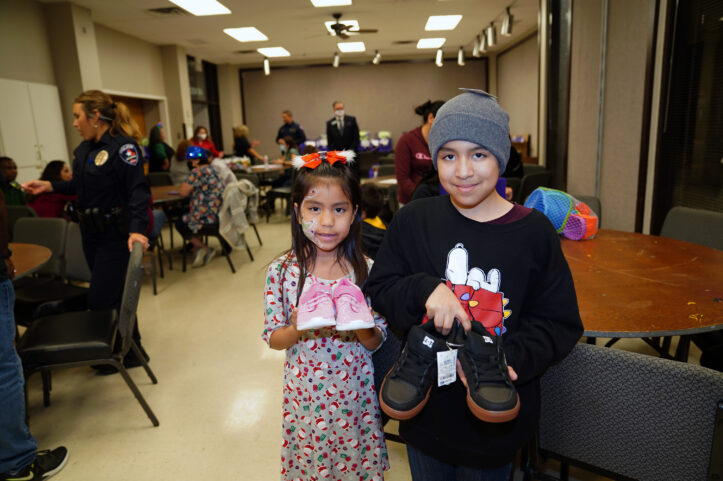 "We have a big underserved community. A lot of times, they are embarrassed to ask for help," Dominguez-Santini said, explaining how students in need were identified at their schools.
Empowerment
Through her events, Dominguez-Santini's organization aims to "foster mutual respect and understanding for the perseverance of the Hispanic culture through educational forums and festivals," according to its website. It also strives to empower and educate women from communities across the Dallas-Fort Worth area through a wide array of programs.
Dominguez-Santini said her organization is always ready and willing to serve anyone who could use a helping hand. Emanuel Moreno, who took his three children to the event, said he truly appreciated the efforts made by the organization that night. Moreno lost his oil field job during the height of the pandemic. He has struggled to make ends meet after taking on various service jobs, including his current position as a GXO warehouse worker.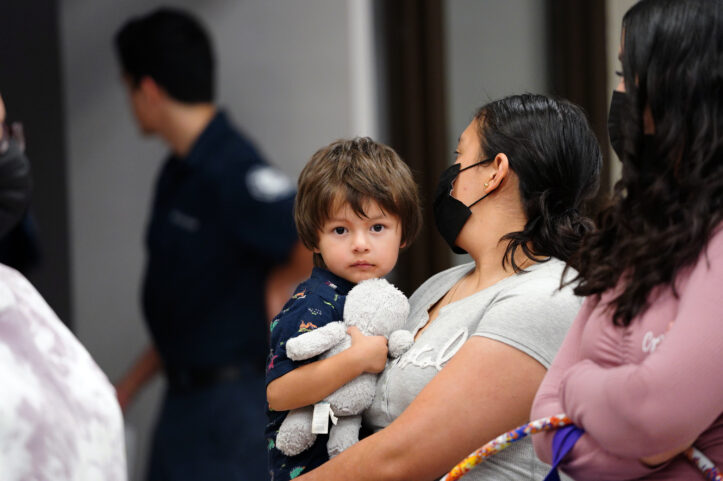 "I don't make too much money. Every little bit helps," Moreno said.
Caring for three children has been quite challenging for the newly single father. Moreno's eldest children – Hailie, 11 and five-year-old J.R., who both attend Miller Elementary School – did not need shoes on that evening. However, the dad was grateful to receive a bag of donated toys. Like his older siblings, two-year-old Eric was excited about the gifts: a toy helicopter, plastic construction cars, a T-ball set and more.
"These types of programs help out a lot," Moreno's sister Ruby Ramos said.
The event provided much-needed joy for her family, Ramos said, as her niece and nephew got their faces painted with Christmas symbols.
It takes a Community
A number of firefighters and police officers were also on hand to greet the attendees and help hand out gift bags that included donated items from Prosperity Bank and Lonestar-Bomberos.
Angie Franco, an Arlington Police officer for 26 years, was thrilled to assist with the event. The Arlington Police Department's Hispanic police association, Amigos in Azul (Friends in Blue), donated $500 worth of toys for the event.
"Our mission is really to give back to the community," said Franco, a former vice president for Amigos in Azul, while students debated nearby about which shoes to choose from the many options available. "We always tell patrol officers, if you see a dire need for help, reach out."