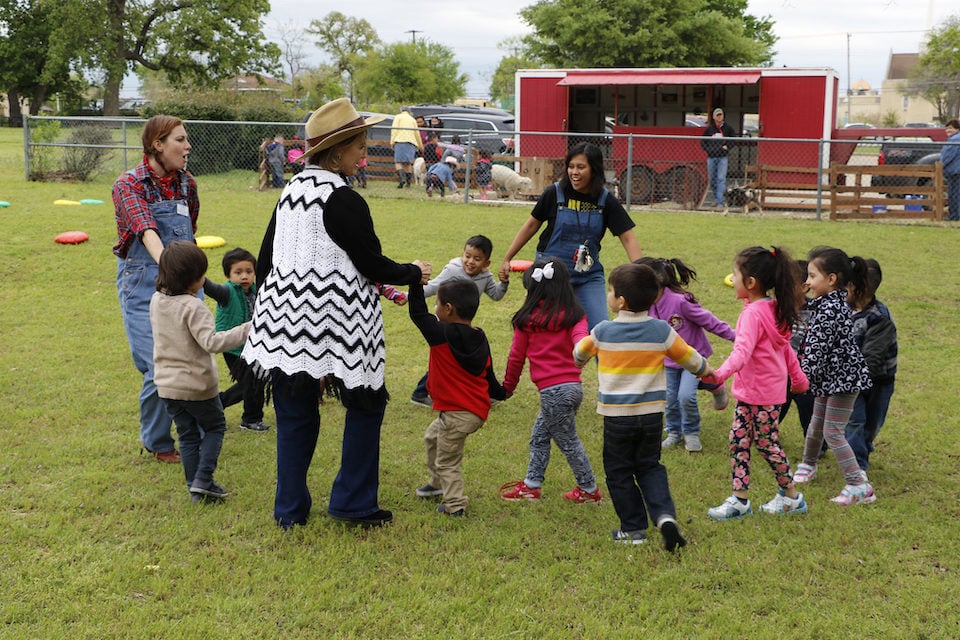 Preparing Students for the Future Starts in Pre-K
Pre-K is touted as a great way to prepare kids for kindergarten and kick-start their educational journeys. But who knows better than the kindergarten teachers who see firsthand the impact Pre-K has on some of their students. Here is what several Arlington ISD kindergarten teachers had to say about Pre-K.
Natalie Pullin, Thornton Elementary Kindergarten ESL Teacher
Pre-K provides an important introduction to education. Students are exposed to more vocabulary that strengthens their readiness for reading and learning social skills and self-control, such as taking turns, using words to solve a problem and building stamina to pay attention longer. It makes a difference when students come in with a knowledge of letters and sounds, are able to write their names and can follow simple routines and procedures. I have taught kindergarten for the past eight years and more often than not, students who come in from Pre-K have that foundation and are ready to begin reading. 
Allison DeBusk, Starrett Elementary Kindergarten Teacher
Pre-K, although not required, is extremely beneficial in my opinion to upcoming kindergarteners. Students who have previous exposure to a classroom tend to come into kindergarten with some background of following directions and how a classroom works. When they go to Pre-K they have the opportunity to work with other students and work on building relationships. Learning how to share and play with others are just two of the social and emotional positives that they gain. 
Pre-K students have an opportunity to practice the foundation of colors, shapes, letters, sounds, numbers and counting. Having these foundational skills when they come to kindergarten definitely helps them with their confidence from the beginning and lets them feel successful. Both of those are so important in children and in building their foundation for learning. 
Ronda Mandrell, Starrett Elementary Kindergarten Teacher
Pre-K is a great learning opportunity for building the foundational skills needed for entering kindergarten. They get the social and emotional skills and how to interact with others in a classroom setting. They also receive the academic support of letters, sounds, numbers, shapes, name recognition, fine motor skills and basic reading fundamentals. It is a great educational building step to prepare the students for full-day educational learning.
Monica Florence, Thornton Elementary Kindergarten Bilingual Teacher
A quality Pre-K program provides a foundation for number and letter recognition, formal reading and problem-solving. Pre-K education aids in the development of important skills for school such as social skills, emotional development and attention span. As a kindergarten teacher, children who have attended Pre-K come prepared with skills that allow them to be successful in kindergarten and life overall. 
Registration for all-day Pre-K is open. Sign up today at www.aisd.net/prek.