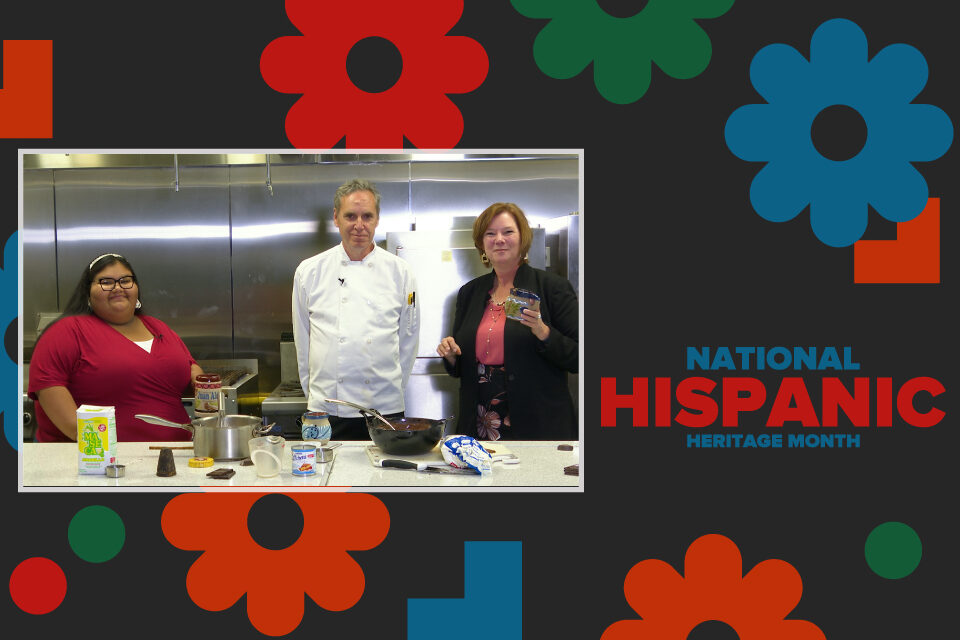 In honor of National Hispanic Heritage Month, the Arlington ISD is featuring stories that highlight different aspects of Hispanic culture.
The first real cool front of the year means can only mean one thing. It's time for hot chocolate. And the only thing better than hot chocolate is Mexican hot chocolate.
We couldn't think of a better way to close out Hispanic Heritage Month than bringing in our own Karl Betts, or chef supervisor for food and nutrition services. Betts has taken all the work out of Mexican hot chocolate for you by giving you step-by-step instructions on how to make the tasty treat.
We've also included his recipe.
3 cups water
2 cinnamon sticks
4 all spice berries
¼ cup masa harina
6 ounces semi-sweet chocolate
½ cup piloncillo or brown sugar
¼ teaspoon salt
2 cups milk
· Bring the water to a simmer, add the cinnamon and allspice and remove the pot from the heat to steep for 10 minutes.
· Remove the spices from the water.
· Return pot to heat and whisk in the masa harina until there are no lumps.
· Add the chocolate, the sugar, the salt, and the milk. Reduce the heat and stir slowly until the chocolate is melted and smooth.
· Serve immediately.