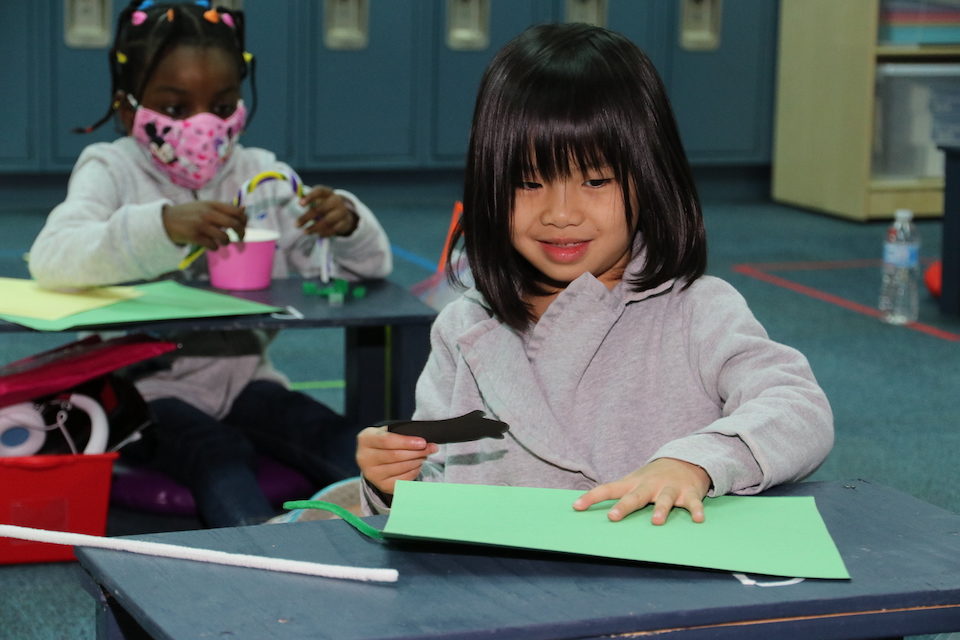 Lots of options for three-year-olds
Pre-K isn't just for 4-year-olds in Arlington ISD. It's for 3-year-olds, too! And we have several great options to fit your needs.
Register your three-year-old today.
Our fun-filled half-day pre-K for 3-year-olds is now at 21 elementary schools and its free for those who qualify. But if you don't qualify, that's ok. For the first time, we're going to have affordable tuition-based pre-K 3 at 11 schools.
We also have an exciting full-day pre-K program for three-year-olds through our innovative Head Start PLUS partnership. It's at Kooken Education Center. It's free for those who qualify, and it even offers a lot of additional resources for parents.
If you're a working parent or someone who just needs childcare for your three-year-old before or after the school day, we have options for you, too. Our Community Based Pre-K is very affordable – and sometimes even free. You just drop off your kiddos in the morning at one of our partner daycare centers and pick them up at the end of the day. During the day, they'll get our half-day pre-K program taught by an Arlington ISD teacher right there at the daycare center.
Pre-K is such an exciting time and an incredible opportunity for your child to begin building their foundation for a lifetime of learning. Don't miss it!
Register your child today! For more information visit our website at aisd.net/prek or contact us at (682) 867-9418 or prekquestions@aisd.net.