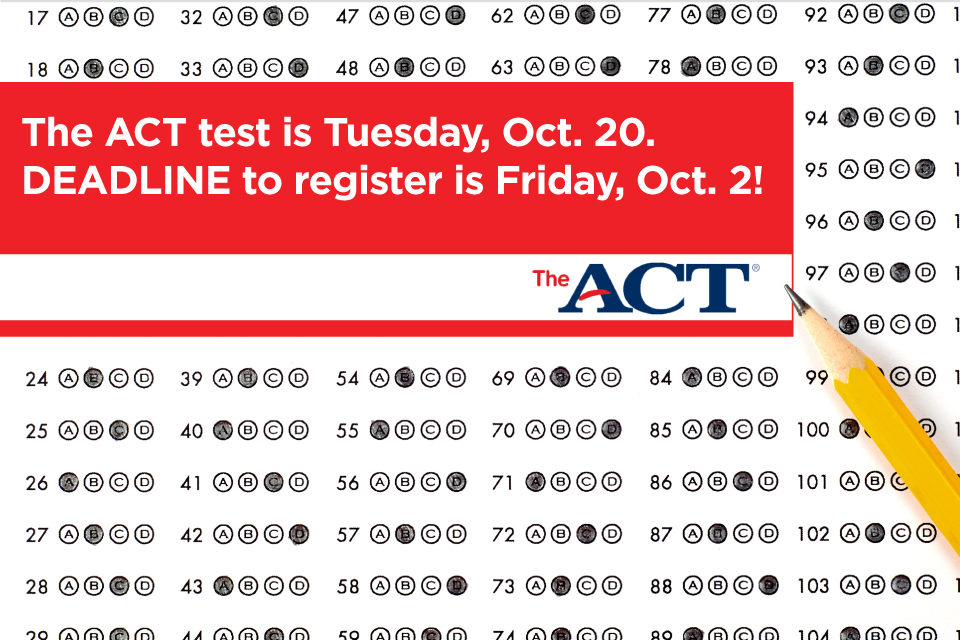 Friday is last day to register
Don't forget that Friday, Oct. 2, is the last day for Arlington ISD seniors to register to take the free ACT test at their home campuses on Oct. 20.
Students must go to their school's homepage to sign up on a Google doc to register to take the free ACT test. The test is only for seniors and will be administered at Arlington, Arlington Collegiate, Bowie, Lamar, Martin, Sam Houston and Seguin high schools.
The ACT can help college-bound students qualify for scholarships, find financial aid, choose a major and figure out what you need to do before graduation. If students are going straight into the workforce, the test can help determine what career path is right for students.
Taking the ACT on the home campus provides students a familiar and less stressful environment than going off site.
Students must be coded as a senior to register and there will be no late registrations or walk-ins allowed. The test is available to students who are taking classes in-person or online and the test will be administered in-person at your home campus.
Arlington ISD is committed to growing whole and well-rounded young adults who are prepared to excel in college, career and beyond. The district's mission is that every one of its more than 57,000 students will graduate exceptionally prepared for college, career and citizenship. With top educators, an outstanding core curriculum, a growing number of specialized programs and state-of-the-art facilities, the opportunities for all students from pre-K through high school are endless.