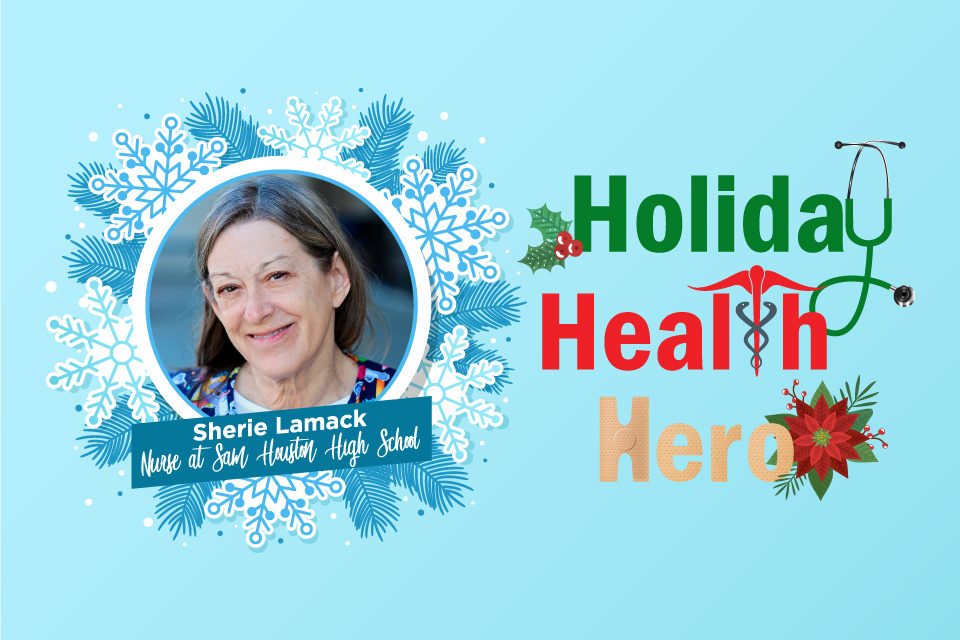 Nurse Lamack says "it's a gift to help others"
The Arlington ISD wanted to take some time over the winter break to honor a group of employees that has been thrust into the spotlight in 2020 like no other year before, our health workers. So we've decided to celebrate our Holiday Health Heroes by spotlighting several of them. Today we're catching up with Sam Houston High School registered nurse Sherie Lamack, who has been with the district for six years.
〉What's been the most rewarding part about working through the pandemic?
Trying to find resources to support and assist our families in this community and assisting faculty in protecting our campus.
〉What's been the most challenging part about working as a school nurse through the pandemic?
Educating people on the importance of social distancing and understanding its place in the community.
〉What's been the most significant adjustment you've had to make throughout this time?
The CDC changing its protocols and requirements every five minutes, which facilitated a lack of support from the community.
〉When the stress of the job gets to you, what have you done to cope?
Spend time with my animals (I live in the country).
〉What have you learned about yourself working though all of this?
How blessed I am to help other people and to see life through their eyes.
〉Do you consider what you've done this year as a nurse heroic and why or why not?
My job is a "calling" I accepted a long time ago. We, in the clinic, do our jobs to the best of our ability. Is that heroic? Some might say yes, some might say no. I say it's a gift to help others.
〉What are you looking forward to most during the winter break?
Quality time with myself, husband and animals without the pressure of this job's demands.