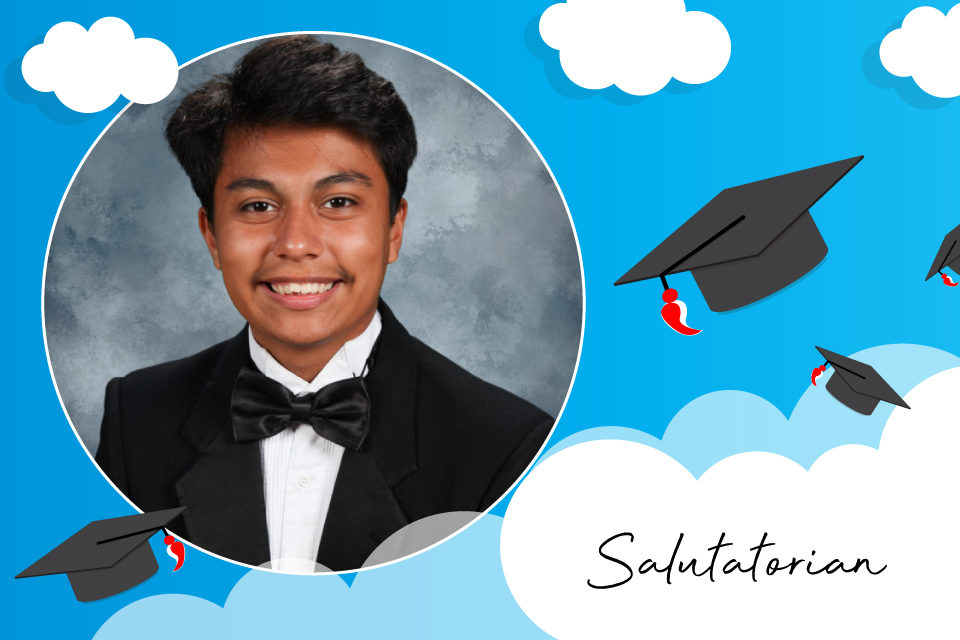 Arlington ISD's Sam Houston High School Celebrates Salutatorian
Eduardo Rodriguez-Piña
In the weeks leading up to Arlington ISD graduations June 5, 6 and 7 at AT&T Stadium, we will be celebrating the Class of 2020 valedictorian and salutatorian for all seven Arlington ISD high schools.
Four Questions with Sam Houston High School Salutatorian Eduardo Rodriguez-Piña
College attending: Southern Methodist University
Intended major: Music composition and computer science
Attended Arlington ISD schools since: Kindergarten
What have you learned about yourself through the COVID-19 closure?
I am apparently way too energetic to be an introvert.
What have you learned about education through the COVID-19 closure?
Learning from a screen is a lousy substitute for a classroom.
What advice would you give underclassmen or younger students about education and their future?
You guys can do it. Honestly, that's all I want anyone to take away from this. You guys have lived this long and will live through a lot more book work and hardships. I don't think about it often, but I've gone through a lot. My mom was deported for a year when I was 9 and the only form of contact I had with the rest of my family during that time was a single phone call every week. I have a lot of self doubt and have lost sleep over school and losing people in my life, and I'm still here carefree for the most part. Whatever hardships you go through, you'll get through.
What would you like to say to the Sam Houston High School Class of 2020?
I'm glad I got to spend my four years here with you all. All of you have something unique and special about you, and it's been such a great experience to get to see everyone around in class doing their own thing, even people I didn't talk to most of the time. I hope you guys have fun wherever you go and that you get everything you work for in life.