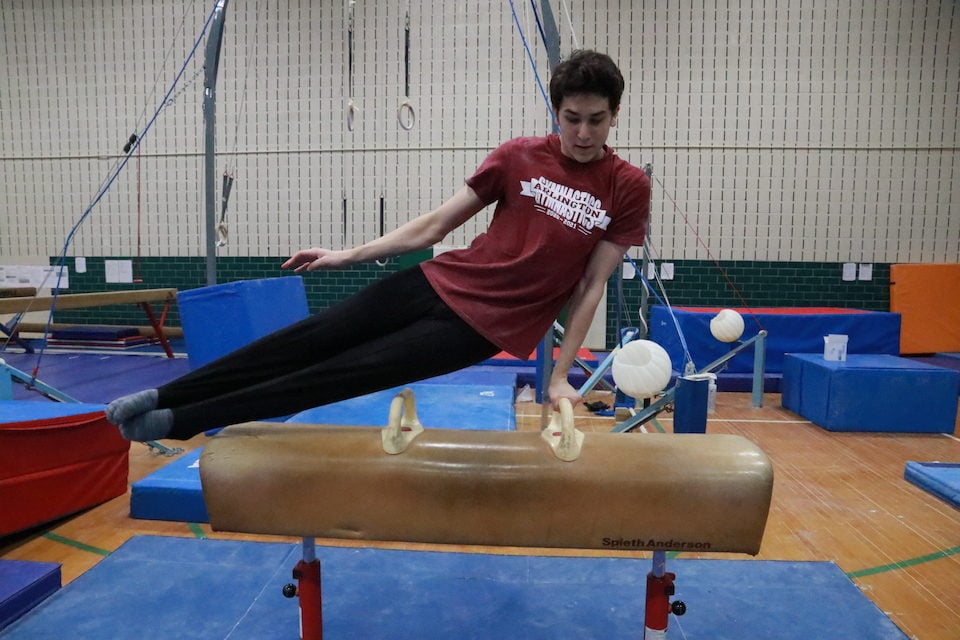 Most district athletes to qualify since 2011
Six Arlington ISD high school gymnasts are heading to the Texas High School Gymnastics Championship this week after qualifying at the Region IV Championship meet. The record-breaking team includes the most district athletes to qualify for state since 2011.
The championship meet at Euless Trinity High School starts Wednesday and runs through Saturday. 
Qualifying students placed individually and in the top 10 all around, in which girls and boys compete in four or six events respectively. Zach Kravitz, Landry Middleton, Kamille See, Kassadi Smith and Courtney Varrichio are representing Martin High School and Paige Taylor is an Arlington High School student. 
The state meet caps off a year of rigorous training, and the team is eager to end the six-month competition season by bringing home trophies to the district. Despite the COVID-19 pandemic, the team devoted nearly three hours to practicing every weekday in face masks due to district protocols. 
"The biggest challenge since the pandemic has been trying to be flexible," said Varrichio, a junior at Martin. "We've had to go to smaller meets, and it's been harder to bond with our teammates since we can't travel."
In the face of hardships, the team found a way to continue to support and challenge one another throughout the season. Practices and meets were filled with team prayers, chants and praise while preparing to compete. 
"I love the atmosphere at high school meets because everyone is yelling and cheering you on," Kravitz said.
The gymnasts credit their coaches, Amber Kelly and Rachel Reed, for their constant support and motivation and helping them get through a year like no other. 
"They are always remaining positive, pushing us to our full potential and encouraging us to do our best," Taylor said.
Kelly and Reed make for a great team themselves. Both say their desire to coach stemms from wanting to give back to the community that supported them when they were in school The two have known each other since they were 11, going through the same gymnastics program. Kelly, a Seguin High School graduate, and Reed, a Martin grad, were gymnasts in the district back in the early 1990s, when Arlington ISD students trained and competed for their respective schools at meets across the state.
Fast forward 20 years and Kelly and Reed have coached up one of the strongest teams the district has seen in years.
"Quirky, welcoming, and committed" came to mind as Kelly and Reed described the heart of their team.
"If we win at state, we will be so excited and proud to bring the trophy back to our school," said See. "We'll know that our hard work throughout the year has paid off."
For more information on state, please visit the meet's website. Only 250 tickets will be made available for each session. Tickets can be purchased here.