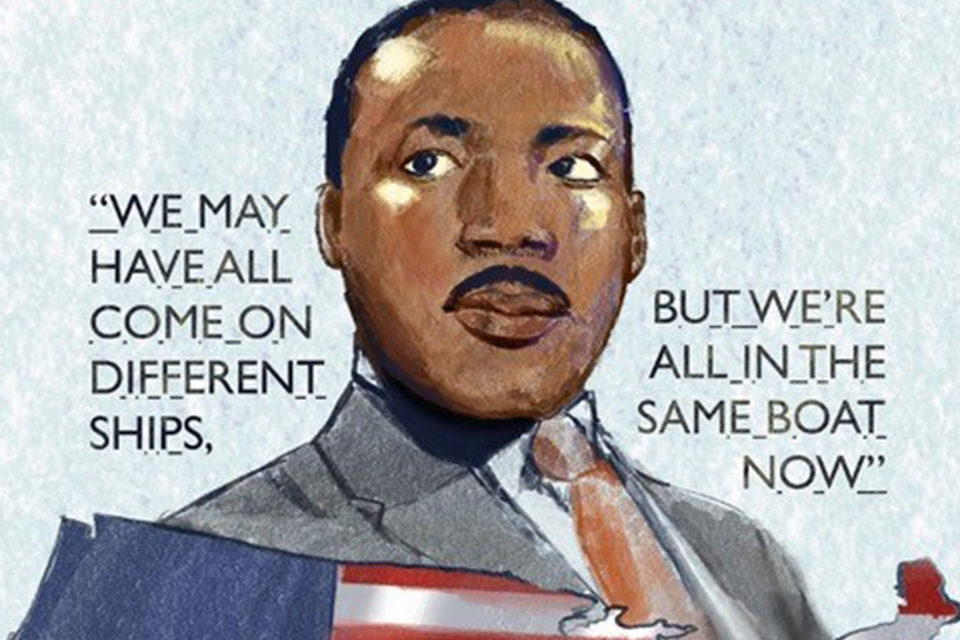 Annual competition part of Advancing the Dream Celebration
The city's celebration of Dr. Martin Luther King Jr.'s legacy got off to a great start for five Arlington ISD students Thursday night.
The five were honored by the Arlington ISD Board of Trustees for their outstanding work in the annual art and essay contest sponsored by the Arlington Dr. Martin Luther King Jr. Celebration Committee.
Bowie High School sophomore Stephanie Martinez won first place in the art contest, which earned her a $1,000 cash award. Corbin Jones, a sophomore at Seguin High School, finished second and won $750. Another Seguin student, freshman Kalyssa Gordan-Hay, was third and won $500. The theme for the contest was the same as the weekend, Advancing the Dream: Unifying Our Nation.
The essay contest was open for seniors, and Martin's Riana Pinto took the top honor and won a $1,000 scholarship. Alexis Nguyen from Arlington Collegiate High School finished third, earning a $500 scholarship.
The contest is part of the annual Advancing the Dream Celebration.
Arlington ISD is committed to growing whole and well-rounded young adults who are prepared to excel in college, career and beyond. The district's mission is that every one of its more than 57,000 students will graduate exceptionally prepared for college, career and citizenship. With top educators, an outstanding core curriculum, a growing number of specialized programs and state-of-the-art facilities, the opportunities for all students from pre-K through high school are endless.