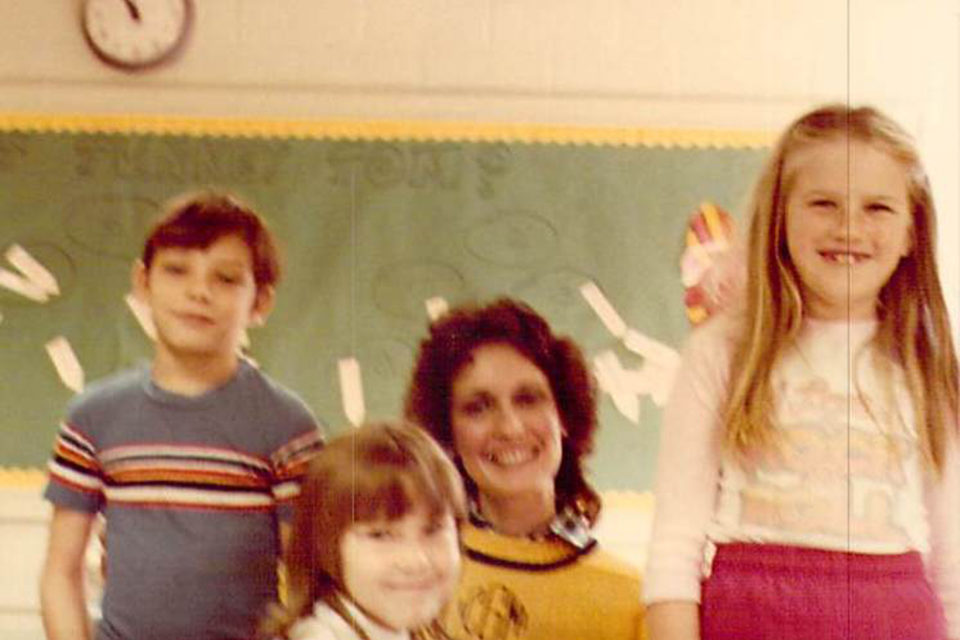 Arlington ISD Principals Stress Why Pre-K Is Important
Pre-K is not merely an add-on to a child's K-12 education. It is a key component that kickstarts the youngest learners' educational journey. Just ask the two Arlington ISD principals who used to teach Pre-K.
Dr. Connie Spence, principal at Kooken Education Center, and Beth Anne Woodard, principal at Little Elementary, are both former Pre-K teachers. They understand how important Pre-K is for the district's youngest learners. As the district's Pre-K programs expand and Pre-K for four-year-olds becomes full-day, the experience and leadership that Spence and Woodard offer are invaluable for their schools, the district and ultimately the students.
Spence and Woodard were recently asked to share some of their experience and insight into how Pre-K has changed and improved over the years. Here's what they had to say.
Dr. Connie Spence, Principal, Kooken Education Center and Community-based Pre-K Program
My journey as a career educator began in 1984 as a fresh out-of-college teacher who connected with "the littles." I'd had many opportunities to work with various student populations while in college, but it was "the littles" who drew me in. In 1984, Pre-K was viewed as providing a "head start or catch up" for underprivileged children, or as a mother's day out program to "socialize" young children. Both types of Pre-K programs were designed to ready children for kindergarten.
Over the years, Pre-K programs similar to Arlington ISD's program, have evolved into full-day "powerhouse" programs. They provide a rich deep literacy foundation as well as teach social and emotional regulation. These are all important for kindergarten (and beyond) preparedness.
Pre-K focuses on the whole child
Arlington ISD's Pre-K program addresses and emphasizes the growth and development of the whole child. We meet students where they are academically. Socially, we set goals aligned with the Texas Pre-K Guidelines to support our district's goals. We do this with a thorough literacy foundation and social-emotional development. The Pre-K program is specifically designed with developmental milestones in mind. Its designed to meet the needs and ensure the development and growth of all of our youngest stakeholders. After all, Pre-K is where it all begins! 
Thirty-six years later, as the very proud Kooken Pre-K Principal, it's all about designing the very best experiences for "the littles."
Beth Anne Woodard, Principal, Little Elementary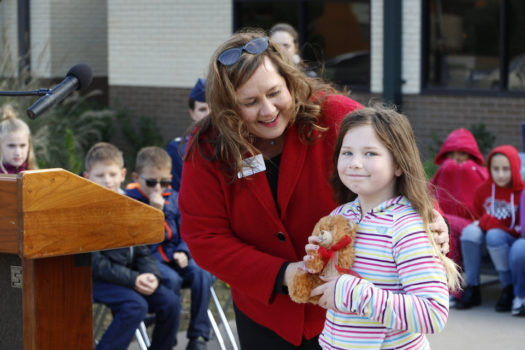 So much has changed about early childhood since I taught a PK3 and PK4 class back in the early 2000s. I stepped down from my assistant principalship at Starrett Elementary once I had my second daughter. My mom, who was the Arlington ISD early childhood director at the time, Dr. Jo McGovern, talked me into teaching Pre-K for Arlington ISD at one of the local childcares. The district had a partnership that continues to this day with the childcares. I taught half-day PK3 and half-day PK4 in the Children's World Learning Center on Browning Street in Arlington for Arlington ISD.  
At the time, there was a lot of research supporting the importance of Pre-K and its impact on the future learning of students. There were limited spaces within the district. Most people thought all we did all day in class was play, cook, sing and do cute art projects. One of the biggest parts of teaching Pre-K was providing opportunities all day long for students to learn a routine, expand their oral language and interact with peers through structured and unstructured play. 
An improvement in the Pre-K curriculum
Prekindergarten has continued to improve over the years in the curriculum.  Research on its impact on future learning, people's understanding of the power of play, and the social-emotional learning component will impact an early start for students in their future success. I love how our state has now mandated Pre-K to be a full day. I am proud that our district had embraced this opportunity earlier at several campuses with a paid option.  
Early childhood benefits from the bond program
With the bond program, over the next few years, all our Pre-K classrooms will receive new furniture. This will ensure every early childhood classroom in the district has the latest, state-of-the-art furniture and decor for our youngest learners. Also, along with the wonderful curriculum, the bond will provide each Pre-K student the best learning opportunity for a strong start to fulfilling their dreams. I am so excited to be a part of this and elated that my campus will be adding another Pre-K classroom this upcoming year.  
Pre-K Registration is Open
Pre-K is where it all starts! To register and learn more about all Pre-K programs the Arlington ISD offers, please visit aisd.net/prek.