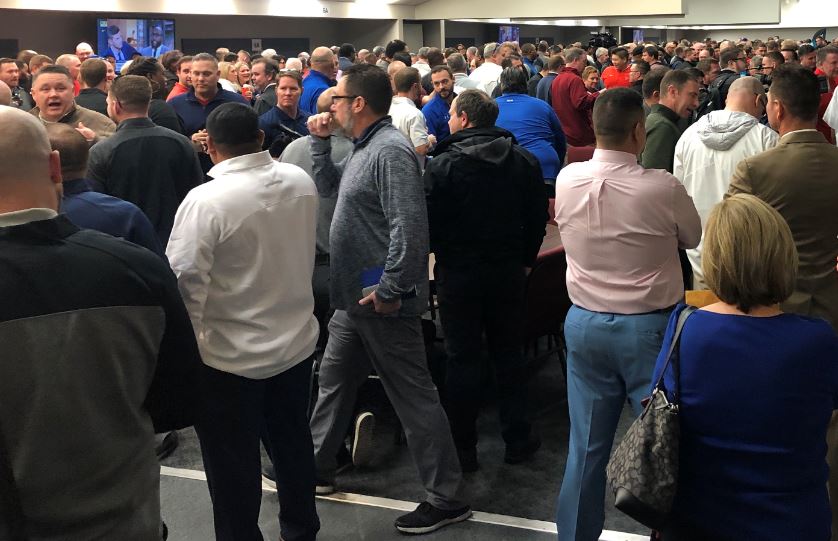 The five biggest Arlington ISD schools will begin play in District 8-6A this fall as the University Interscholastic League (UIL) released its biennial district realignments Monday morning.
Arlington, Bowie, Lamar, Martin and Sam Houston will be in District 8-6A with Grand Prairie and South Grand Prairie.
The seven-team district is a change for the five Arlington ISD schools that have played in an eight-team District 4-6A in football in the last two years. The schools will now play four non-district games starting this fall.
"You come in and you have expectations and guesswork, and that's truly what it is," Arlington ISD athletic director Eric White said. "I would have never thought we'd end up in the district we're in, which is fine, we have no problems with it. I was just a little surprised at the direction we went.
Seguin will be in District 5-5A for football in Division 2 with Aledo, Burleson, Cleburne, Everman, Joshua, Mansfield Timberview and Waco University. In other sports Seguin, will be in District 8-5A with Burleson, Burleson Centennial, Crowley, Everman, Mansfield Legacy, Mansfield Summit and Mansfield Timberview.
There are 245 schools in 6A, where the enrollment cutoff was at least 2,220 students. The 5A enrollment figure was 1,230-2,219.
The realignments are for the 2020-21 and 2021-22 seasons. For more information about realignment, visit the UIL site.