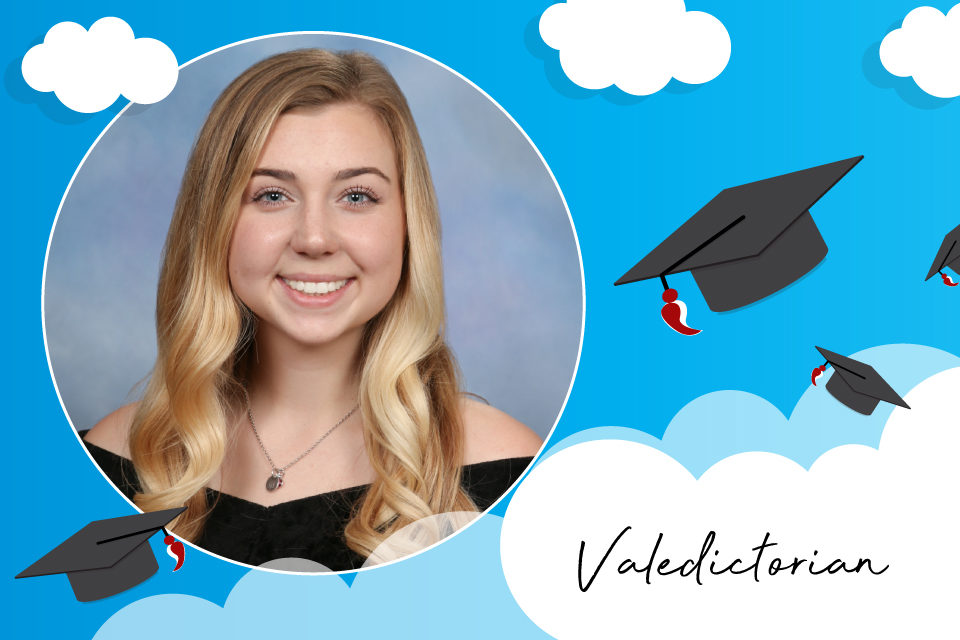 Payton Smith Honored As Valedictorian For Martin High School 
In the weeks leading up to Arlington ISD graduations June 5, 6 and 7 at AT&T Stadium, we will be celebrating the Class of 2020 valedictorian and salutatorian for all seven Arlington ISD high schools.
Four Questions with Martin High School Valedictorian Payton Smith
College attending: Texas A&M University
Intended major: Microbiology Pre-Medicine
Attended Arlington ISD schools since: Kindergarten
What have you learned about yourself through the COVID-19 closure?
It has certainly given me a renewed perspective. I have learned to focus on the big picture rather than the things that I am missing. It's given me more of an outward focus and a focus on the little things again, understanding that the little things really are the big things in the end.
What have you learned about education through the COVID-19 closure?
It has given me more of an appreciation for our administration and our teachers and what goes on behind the scenes and has also reinforced that education is constant – that even when the world shuts down, we never stop learning. It's a part of life, and the biggest lessons are not just words on a page but valuable things learned when we boldly step out of our comfort zone into the unknown and face adversity head on.
What meaningful moment, lesson or memory will you take from the COVID-19 closure?
We may be isolated, but the world has come together like never before. We are united together in courage and in compassion. I hope that we can all take that with us into the days ahead, far beyond COVID-19.
What advice would you give underclassmen or younger students about education and their future?
We shouldn't set limits on our education. Sometimes it doesn't fit in a box or look like what we expect. Often times the biggest lessons are not learned inside the walls of a classroom, but when you least expect it. Don't ever stop looking for opportunities to learn. In the midst of uncertainty is where we build the most character.