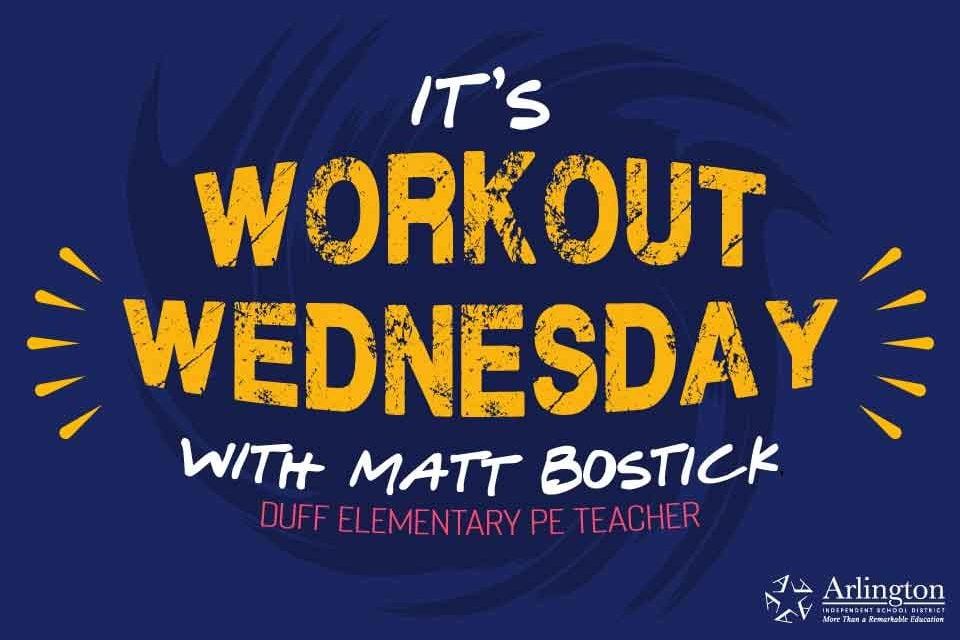 With the return of virtual learning for some of our elementary students, the Arlington ISD decided to bring back one of its stars from virtual learning in Duff Elementary physical education teacher Matt Bostick.
Bostick is back with Workout Wednesday to keep students engaged in physical activity while they work virtually. Bostick will have exercise plans weekly for students and is focusing on activities for students in pre-K through 6th grade as they are the ones learning from home.
But Bostick's exercises also work for anyone 8 to 80 depending on your skill level, endurance and flexibility. In week one, Bostick wants to get everyone ready for the weeks to come with a good warmup that features everything from a slinky to a cobra.  
Circuit Workout/Warmup (Pre-K-2 repeat once, 3rd-6th grade three total rounds)
30 marching/high knees
30 alternating arm and leg jacks/jumping jacks
5-10 slinky squats to cobra
30 sprint shuffles
30 climb the ropes
Enjoy this Workout Wednesday and stay tuned for a new episode soon!