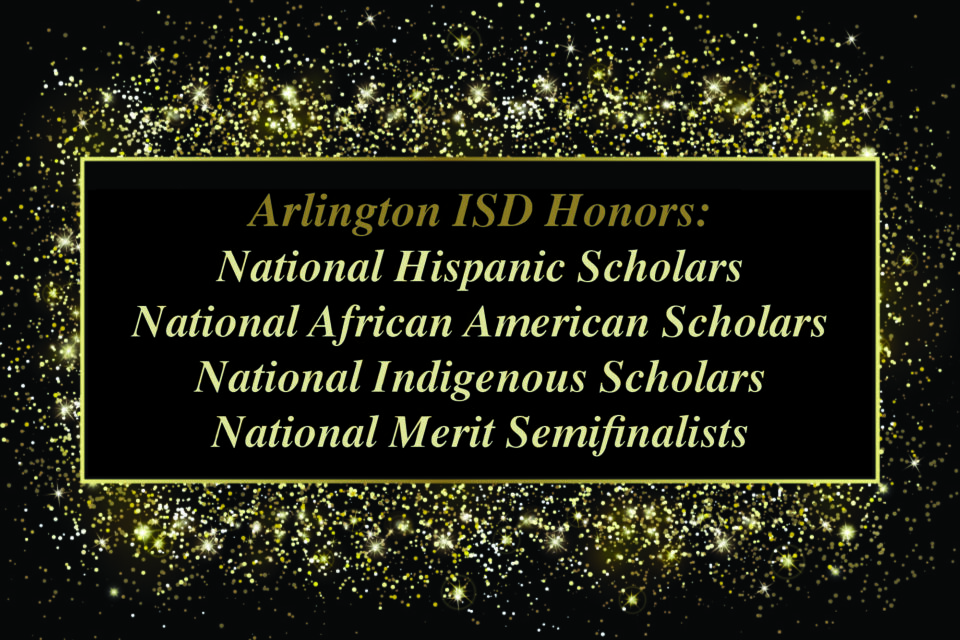 Students honored at board meeting
If you've wondered why the last two Arlington ISD Board of Trustees meetings have lasted so long, blame it on Arlington students.
If the students weren't so smart, the meetings wouldn't be as long.
That's the best kind of problem to have as the district honored 141 high school juniors and seniors from all eight high schools for achieving either National Merit Semifinalist or College Board recognition.
If the 141 sounds like a big number, it is. Record-setting in fact. Last year the district set a then-record when it honored 61 students. This year's total more than doubled that.
"I couldn't be prouder of the students and the hard work they put in to achieve these honors," said Arlington ISD superintendent Dr. Marcelo Cavazos. "These are not easy feats to achieve, but they've done it. It's a tribute to them, our teachers, their counselors and family members who helped them get here."
The district has seven National Merit Semifinalists this school year and another 134 students who were honored for receiving African American, Indigenous or Hispanic Recognition from the College Board.
Of the 141, four received more than one honor.
Each student was invited to a board meeting along with their family members and had a chance to thank whoever they wanted for helping them achieve the honor, with several singling out their principals and counselors.
"I'm grateful for this opportunity to excel," said Everardo Reyes, a senior from Arlington College and Career High School who received National Hispanic Recognition.
The students have big plans, with biology, engineering and nursing the top college choices of the group. They also started in the Arlington ISD at a young age, with nearly two-thirds of the recipients beginning their Arlington ISD careers in pre-K or kindergarten.
Their interests outside the classroom are diverse, too. Arlington College and Career senior Peter Ruiz (Hispanic Recognition) has a passion for railroading, which he hopes to turn into his career. Arlington Collegiate High School's Kamille Brooks knows American Sign Language, Indigenous Recognition honoree Ayvelen Moore from Arlington High School hopes to expand the number of Native Americans in STEM while Martin's Laurent Ogwoka (African American Recognition) loves Star Wars.
Each of the students is now a member of the 2022-23 Arlington ISD Wall of Fame. They will be honored at an event in June.